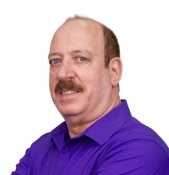 academic title and school
Academic title
Associate Professor | Program Chair
M &D06s& Elkhatib ~3#$A~ hbmsu &D06s& ac &D06s& ae
Project Management/IT Project Management
Organizational E-Transformation and E-Government
Project, Program and Portfolio Management
Business-IT alignment
Strategy-Technology
Enterprise Application and BI
PhD in IS project management and technology - Special emphasis on organizational e-transformation and e-government (2005) - School of Advanced Technology - University of Glamorgan – Cardiff – UK
M. Phil IS project management School of Advanced Technology - University of Glamorgan – Cardiff – UK
M Sc./B Sc. Computer engineering (1988) Higher Institute of electrical and electronics engineering - Technical University of Sofia, Bulgaria
PMP Certified – PMI (USA)
Dr. Mounir El Khatib is an expert (academic and practitioner) with 25 years of varied experience in Europe and Middle East, in program and project management, covering engineering, business and management, and IT fields.
He is an e-government and e-transformation expert, heavily involved in Dubai, Abu Dhabi, and UAE Federal E-Government, covering the management & technical perspectives
Worked as Oracle, IBM-BCS, Amcom international, UAE Federal Government and local Governments as advisor, consultant, project manager, partner or agent for a variety of government and private projects.
Director – Training and development for UAE Society of engineers and Contractors Association
Consulted and trained many outstanding organizations in UAE and abroad
Published many papers, participated in many conferences and TV interviews.
El Khatib, M. and Ahmed, G. (2019) Integration of Cloud Computing with Artificial Intelligence and Its Impact on Telecom Sector—A Case Study. DOI: 10.4236/ib.2019.111001
El Khatib, M., Al Nakeeb, A. and Ahmed, G. (2019) Enterprise Cloud Computing Project for Connecting Higher Education Institutions: A Case Study of the UAE. DOI: 10.4236/me.2019.101010
El Khatib, M. and Ahmed, G. (2018) Improving Efficiency in IBM Asset Management Software System "Maximo": A Case Study of Dubai Airports and Abu Dhabi National Energy Company. DOI: 10.4236/tel.2018.810119
"El Khatib, M. (2016) The Challenge and Potential Solutions of Reading Voluminous Electronic Medical Records (EMR): A Case Study from UAE. DOI: 
 · 10.9790/487X-1812023846"
"El Khatib, M. (2015) Integrating Project Risk Management and Value Engineering in Tendering Processes.  · International Journal of Engineering Research 4(8):442-445
DOI:  · 10.17950/ijer/v4s8/808"
El Khatib, (2015) M. Barriers hindering the adoption of Health Information Systems (HIS)- Cases from Dubai's healthcare providers - HBMSU journal
El Khatib, M. and Al Kindi, H. (2015) Factors Influencing Information Integration in e-Government: Case Studies from Emirates Identity Authority (EIDA) International Journal of Excellence in e-Solutions for Management
El Khatib, M. (2014) Knowledge Management System: Critical Success Factors and Weight Scoring Model of the Technical Dimensions
El Khatib, M. (2014) Approaches to dominant IT products: Special emphasis on Microsoft and Apple
El Khatib, M. and Srivistava, R. (2013) Business information systems project success or failure for an organization e-transformation approaches