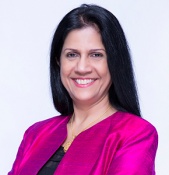 academic title and school
Academic title
Dean, School of e-Education
A &D06s& Singh ~3#$A~ hbmsu &D06s& ac &D06s& ae
Personalised Learning
Gamification
Emerging technologies
Agent technology
Learning Design
PhD (2001). Web-Based Learning. University Malaya
MSc ( 1985). Instructional Design. Syracuse University, New York
Prof Abtar Singh is the Dean, School of E-Education. She brings with her 32 years of experience as an educator. Her expertise is in Instructional Design and Technology. Her research areas cover pedagogical interactions related to personalized learning, e-learning, web-based learning, mobile learning and blended learning. Prof Abtar is the President of Fulbright Alumni Association Malaysia and also editor for 3 International Journals and Committee Member of numerous International Conferences. She has trained and consulted internationally and she has worked very closely with the Commonwealth of Learning in Vancouver, the World Bank and Association of Asian Open Universities. Her major projects are assisting The Kingdom of Saudi Arabia set up the National E-Learning Centre, design and development of e-content for Indonesian teachers and e-learning at the University of South Pacific, Fiji.
Quality Framework for OER
Quality of OERs
Impact of Discussion Forums on the Final Scores of Post Graduate Students at Open University Malaysia
How To Adopt OERs In Learning Design To Enhance Learning Effectiveness:  An OUM Case Study
Content Analysis of Rubric-based Online Discussion Forums for MIDT Students in Open University Malaysia
A Framework for Online Teaching and Learning: The S-CARE Pedagogical Model
Assessment of Online Interaction Patterns Using the Q-4R Framework
The Case of a Cross-Border Pure Online Program: Crossing boundaries, Engaging minds.