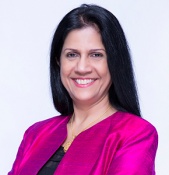 academic title and school
Academic title
Dean, School of e-Education
A &D06s& Singh ~3#$A~ hbmsu &D06s& ac &D06s& ae
Personalised Learning
Gamification
Emerging technologies
Agent technology
Learning Design
Open Educational Resources
Online Learning
Mobile Learning
Ubiquitous Learning
Innovative Learning Spaces
PhD (2001). PhD, Web-Based Learning, University Malaya, Kuala Lumpur, Malaysia Post-Doctoral (Fulbright): Indiana University, Indiana, USA
MSc ( 1985). Master of Science, Instructional Design, Development and Evaluation, Syracuse University, New York, U.S.A.
1983 - Post-Graduate Diploma in Education, University of Malaya, Kuala Lumpur, Malaysia
1982 - Bachelor of Arts (Honors), University of Malaya, Kuala Lumpur, Malaysia
Dean, School of E-Education, Hamdan Bin Mohammed Smart University, Dubai, UAE
October 2008 – 2014
Professor, Faculty of Education and Languages Open University Malaysia (OUM)
2013-2014
Deputy Dean, Centre for Graduate Studies (OUM)
February 2005- 2007
Director, ODL & Pedagogy Centre, Open University Malaysia
Others:
International Consultant, World Bank Project in Indonesia for the Ministry of National Education: Instructional Design for ODL Resources
National Consultant: Institute of Banks , Malaysia: Redesigning Curriculum for Certified Credit Professional Program
Consultant -  Commonwealth of Learning
Consultant- IDRC
Consultant- KSA- National E-Learning Centre
Recipient of  Innovative Excellence In Teaching, Learning and Technology, 18th International Conference on College Teaching and Learning, Florida, USA
Implemented  UNESCO-HBMSU Post-Graduate Diploma in Curriculum Design and Development for 22 Arab States
Contributed to the Gold Winning entry for HBMSU for the QS Stars Reimagine Education Awards 2016. Wharton, University of Pennsylvania, Middle-East Category
Recipient of Blackboard "Excellence in eLearning" award. 
Won the International Competition on Innovative University Practices in ICT in Education granted by UNESCO ITTE
Fulbright Scholar
Cases on Smart Learning Environments IGI Global (to be published this year) Editors: Singh, A. D., Ragunathan, S., Robeck, E., & Sharma, B.

Al Marzooqi, S.,Singh, A., Robeck, E ( 2018). The Role of Public Libraries in Creating Innovative Instructional Spaces to Support 21st Century Skills Using Smart Technologies. Proceedings of EDEN Conference, Genoa, Italy, 18-20 June, 2018

Alawani, A & Singh, A ( 2018). Exploring a New Innovative Approach for Teacher Professional Development in UAE: A Pilot Study. Proceedings of IA11

Warner, S and Kaur, A (2017). The Perceptions of Teachers and Students on a 21st Century Mathematics Instructional Model. International Electronic Journal of Mathematics Education, 2017, Vol. 12, No. 2 193-215

Alawani, A., & Singh, A. (2017). A Smart Mobile Learning Conceptual Framework for Professional Development of UAE In-Service Teachers

International Journal of Management and Applied Research, 2017, Vol. 4, No. 3

Singh, A., and Hassan, M. (July 2017). In Pursuit of Smart Learning Environments for the 21st Century (Current and Critical Issues in Curriculum Series, No.12, IBE/2017/WP/CD/12). UNESCO: Geneva. http://unesdoc.unesco.org/Ulis/cgi-bin/ulis.pl?catno=252335&set=005977E89F_0_165&gp=0&lin=1&ll=s

Alawani, A., Senteni, A., & Singh, A. (2016). A Video Platform to Produce, Support, and Share Educational Arabic Content. In 8th Pan-Commonwealth Forum on Open Learning (PCF8). Kuala Lumpur: Commonwealth of Learning. Retrieved from http://oasis.col.org

Alawani, A., Senteni, A., & Singh, A. (2016). An Investigation About the Usage and Impact of Digital Video for Learning. In Proceedings of the 15th European Conference on e-Learning ECEL 2016 (pp. 1 - 10). Prague: Academic Conferences and Publishing International Limited.

Fenrich, P and Singh, A (2016) An In-Depth Analysis of Instructional Design Strategies to Create Educational Software to Teach Logical Thinking. International Journal of Excellence in Education. Vol 8, 1

(Available online : http://journals.hbmeu.ac.ae/Pages/Issues.aspx?JID=1)