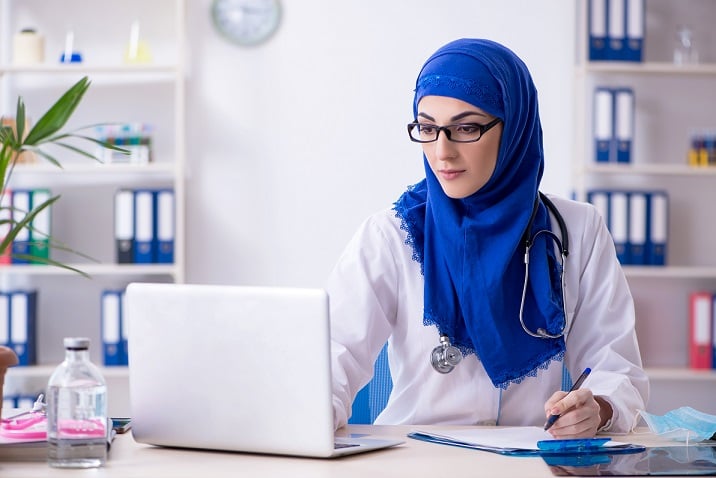 Is Healthcare Management a Lucrative Career? 

Do Hospital Managers Make Good Money in the UAE? 

Is Healthcare Management A Wise Career Choice for People In UAE? 
These are the most common questions that linger in the minds of several people, especially fresh graduates who are confused about what to do next in their life.  Believe it or not, healthcare management has become an important career in today's world. 

Thanks to the modern medical facilities backed by technologically-advanced equipment that demand professional hospital managers to cater to the challenges faced in the hospitals.  

Healthcare management is a flourishing, fulfilling job and offers a great opportunity to candidates who want to associate themselves with the healthcare industry but find complex medical studies difficult and daunting. 

Are you planning to build a career in healthcare management? 

Then this blog is for you! 

In this blog, we will cover everything about hospital management. We will also discuss and guide you on how to make a super successful career in hospital management.
What is Healthcare Management? 
In simplest words, healthcare management is all about managing the day-to-day operations of a hospital or a clinic. 

It refers to the smooth coordination, organization, and supervision between the doctors, staff, and patients to ensure excellent patient care and treatment. 

A hospital manager, also called a hospital administrator, patient care manager, or practice manager is generally responsible for looking after all the elements of the hospital and ensuring they align with the hospital's overall goals. Back then, senior specialists used to perform the duties of a hospital manager. However, that's not the case anymore. 

The challenges due to the technological advances and developments in the health industry have rendered professional hospital managers an absolute necessity!
What Does a Hospital Manager Do? 
Now that we have explained to you the meaning of healthcare, it's time to explain to you what duties hospital managers perform exactly. 

From patient registration to appointment scheduling, document management, consultation management, lab management, drug safety, report generation, staff management, and outpatient management, hospital managers effectively and efficiently administer everything. 

A professional hospital manager ensures that the patients are getting 24/7 high-quality treatment without any disruptions. 

Hospitals and medical facilities always strive to provide excellent patient care. However, it becomes challenging to achieve this goal without professional hospital managers and procedures in place. 

Handling several departments and dealing with hundreds of patients coming for different treatments every day become overwhelming for hospital management. 
Some hospitals still rely on outdated systems, which involve manual tasks and tedious paperwork. 

The problem with paper-focused healthcare management is that things are all over the place. Important data or receipts can get lost. There is always a chance of more errors, and patients do not have access to their information. 

With a professional hospital manager in place, these things won't happen. 

This doesn't mean that hospital managers are super humans who make no mistakes. 

They study the challenges faced in a modern medical facility and are well-prepared to face them. They possess the right skill-set and knowledge needed to respond to the modern hospital setting. 
How Much Do Hospital Managers Make? 
It's true that physicians and surgeons make the most money in the healthcare world, but this doesn't leave hospital managers behind. 

A hospital manager deals with and manages several things simultaneously, which means they have the potential to generate good income in hospitals and other medical facilities.
In 2018, the UAE was classified as one of the Top 10 most efficient healthcare systems in the world. 

According to a report by the UAE health sector, in the same year, the health care expenditures in the UAE reached a whopping $18.2 billion. 

This information denotes that the healthcare industry has great potential in the UAE, and anyone pursuing a career in this industry will generate high income and rake in thousands of dollars! 

However, the money you will make as a hospital manager depends on SEVERAL FACTORS. 

Let's discuss them one by one. 
The most important thing is qualification. Hospitals are more likely to hire someone with a professional healthcare management degree, and if that degree is pursued by an accredited and renowned institute in UAE, that's a bonus!  

A recognized healthcare management degree will help you grab a high-paying job at UAE's most popular hospitals. 
Geography is another factor that may influence your salary as a hospital manager.  In almost every country, there are places that pay more money for the same profession.

For instance, you may be getting more money in Abu Dhabi than in Dubai, probably because there is a scarcity of hospital managers in Abu Dhabi.  

Applying to renowned hospitals in the UAE can also get you high-paying jobs. Hospitals with substantial healthcare expenditure often have high-income brackets for their staff - which can be you.

We have listed down the names of renowned hospitals in the UAE for your convenience. 
Tawam Hospital, Al Ain.
RAK Hospital, Dubai.
NMC Specialty Hospital, Abu Dhabi.
Mediclinic City Hospital, Dubai.
Emirates hospital, Dubai.
Belhoul European Hospital, Dubai.
American Hospital, Dubai.
Zulekha Hospital, Dubai.
When applying for hospital manager jobs, prioritize the above hospitals as they possess high income, growth, and learning potential. 
The size of the organization and hospital, in this case, can influence your compensation level as a medical and health services manager.  Large and established healthcare facilities are more likely to pay high salaries than small hospitals. 
The designation is another factor that may impact your salary as a hospital manager.  A senior hospital manager will obviously be paid more than an internee or someone at an executive level.  The job designation is directly related to your income potential. The higher the designation, the more money you will make. 
When it comes to work experience, the more company names you have under your name, the better, and if you have worked in renowned hospitals, a cherry on top. 
Hospital managers get great job opportunities in the UAE.  An early career Hospital Administrator with 1-4 years of experience generates an average income of AED 122000 annually. This amount includes all the tips, bonuses, and overtime pay. 

A hospital administrator with decades of experience usually earns AED 98000 annually comprising all the performance bonuses, tips, and overtime pay. 

You must be wondering why hospital managers with more experience are paid less than the ones whose experience isn't much. 

Well, the truth is the healthcare industry has drastically evolved during the last few years. Hospitals look for hospital managers who are aware of how modern hospitals work and how things need to be aligned to accomplish the hospital's mission and vision. 
 
A Day in The Life of A Hospital Manager
Hospital managers may not have a telescope hanging around their neck, but they massively contribute to keeping hospitals on the cutting edge of the medicine and healthcare industry. 

A hospital manager can make or break a hospital's reputation. A good hospital manager looks after all the aspects of a hospital, including facilities and staff management, budgeting, operations, and compliance, and ensures all these aspects are aligned according to the hospital's goals. 

It's a role that requires an excellent understanding of both the business and healthcare worlds. Every day, hospital managers work with one goal in their minds: to ensure all departments are running smoothly, effectively, and cohesively to create an efficient medical center for excellent patient care. 

Usually, hospital managers carry out the following tasks during the day:
Set budget and departmental goals
Devise strategies to boost efficiency and quality of care
Supervise finances such as patient fees, billing, and fundraising
Check and ensure that the hospital is complying with all the rules and regulations defined by the law 
Maintain smooth communication with departments and staff regularly
Showcase the hospital's reputation efficiently to stakeholders and governing boards.  
Look after work schedules and hospital essentials  
Enlighten the community on important health-related topics. 
The role of a hospital manager is quite unpredictable, and that's the most exciting yet intimidating part about it! 

It requires activating different skill sets and making rational impulsive decisions where needed. 

During the first two hours of the day, a hospital manager may be going through financial reports and managed care contracts in their cubicle. The next moment, their meeting to get a surgeon on board may get interrupted because they have to resolve a conflict between the accounts department and the administration department. 

Being a hospital manager isn't easy at all. But it's these challenges and varied roles that enhance an individual's personality personally and professionally.  As an important stakeholder in a hospital's decision-making process, hospital administrators have several responsibilities on their shoulders.  

They must be excellent at cross-functional communication. From doctors, surgeons, nurses, and patients, to fellow administrators, board members, and vendors: they must be able to communicate impeccably with every individual at the hospital. 
They need to sanction a budget and devise new scientific research programs based on the hospital's size and goals. With federal regulations and health-related laws constantly evolving, especially after COVID-19, every business decision needs to be filtered from a hospital manager's eyes. 

A hospital manager is also responsible for keeping themselves and the hospital staff updated about the new policies and procedures. This includes attending offsite conferences and training, holding staff meetings, and implementing training programs for individuals at every level of the organization. Medical facilitation centers are usually open 24/7, which means that hospital managers must be on their toes to entertain patients' queries and handle emergency situations. 

Crisis management and emotional intelligence are two significant skills that every hospital manager must possess. These skills can prove to be the difference between a hospital that delivers excellent patient care and a messy, poorly-managed facility.


What are the Job Opportunities Available After Completing a Healthcare Management Degree?
Like any other professional degree, hospital management opens doors to several job opportunities. After pursuing a hospital management degree, you can venture into several different roles. 

Read on to discover a few popular career choices that you can pursue.  
Hospital Administrator/Manager
The hospital manager is the most common role that every hospital management student wishes to pursue. 
This role comes with several responsibilities (depending on the size of the hospital and its goals) and expects the person to supervise the overall management and ensure efficiency in every department of the hospital. They collaborate with clinical and non-clinical staff to ensure efficiency in daily operations. 
The responsibilities don't end there. 

Hospital managers are appointed to contribute to the recruitment and hiring of professionals such as surgeons and nurses. They are also asked to take care of the implementation of policies along with handling financial commitments such as renovating a part of the hospital or buying new equipment. 
As far as the qualification criteria are concerned, you need to have at least a bachelor's degree in the field of Accounting, Finance, or Economics. Individuals with an MBA or Master's degree in hospital management are highly preferred. 
Health Care Actuary
The profile is more related to the insurance industry. As a healthcare actuary, you will be responsible for assessing and evaluating financial challenges associated with healthcare delivery in hospitals.  A degree in healthcare management will help you understand these challenges and risks better and encourage you to come up with robust solutions.  You will also be accountable for determining the correct price of health insurance products that are affected by internal and external factors. 
Along with a master's degree in hospital management, proficiency in math, statistics, or a quant-oriented field is highly required and recommended.
Hospital Chief Executive Officer (CEO)
A hospital chief executive officer is a senior-level role that comes with several responsibilities, mainly the ones that set the strategic path of the business (hospital in this case). This role requires you to supervise the overall hospital management. From administration and accounts to services and facilities, all departments come under the role of a hospital CEO. 

You need to maintain efficient communication with all the stakeholders, including the board of directors, doctors and surgeons, staff, government officials, and other hospitals, to establish a great reputation for the hospital. 

Moreover, developing and implementing as well as coordinating the growth of the services offered also falls under the purview of a hospital CEO. 
Since the position comes with a heavy load of responsibilities that may impact the business on a strategic level, a hospital management degree along with a few years of industry-relevant experience is a must! 
Health Promotion Specialist
Hospitals and other healthcare facilities are always on the lookout for health promotion specialists who educate and enlighten regarding the health and hygiene-related issues and explain solutions to them as well. As a health promotion specialist, you are often asked to conduct training and workshops, build partnerships, community campaigns, and much more.

This role requires you to be highly knowledgeable regarding the health issues created as a result of drug misuse, alcohol consumption as well as specific diseases (dengue, malaria, cancer, heart, etc.)

Currently, COVID-19 is the new health problem that several people are suffering from. As a health promotion specialist, you need to spread awareness regarding the symptoms, causes, and treatments of COVID-19. A degree in health with a focus on business is typically required for this role. If you have done a master's in Public Health, that's even better. Two to four years of experience may boost your chance of landing a better-paying job. 
Healthcare Information Manager
Managing large volumes of data and facilitating hundreds of patients for different treatments often become overwhelming for large hospitals and multicare health centers. That's where the healthcare information manager comes in!  As a healthcare information manager, you will be responsible for effectively storing, searching, and retrieving information. 

You need to make sure that no two patients are facing any clash with the same doctor, the medicines are well-stocked, doctors, surgeons, and patients are facilitated properly, etc. All this is managed through a healthcare management system, and you need to be a PRO in it! 

Apart from having expertise in using various healthcare management systems, you must master the skills of data processing, archiving, and communication with internal and external units to land a great healthcare information manager job opportunity. 
Other Options
There are several other exciting career paths that you can consider after finishing your degree in hospital management. While you can go any of the following options, know that factors like qualifications and work experience can significantly impact your pay scale and responsibilities (positively, of course) 
Medical Sales Representative
Health Service Manager
Compliance Educator
Director
Pharmaceutical Production Manager
Physician Relations Liaison
Oncology Coordinator
How Can HBMSU Help You Build a Successful Career in Hospital Management?
Because of the global pandemic, rapid developments took place in hospitals worldwide. The new health challenges, regulations, procedures, and laws led to a significant change in the overall health industry and created a need for hospital managers and administrators. 

The accredited degree in healthcare management from Hamdan Bin Mohammed Smart University (HBMSU) comes with a valuable skill-set and knowledge that will allow you to understand the modern hospital setting and better cater to the challenges faced by it. HBMSU's degree in Health and healthcare management focuses on students who are passionate about building a successful career as health managers and decision-makers. 

It helps the students to work on important skills such as creative and critical thinking, decision making, team building, and entrepreneurial skills, which will help them in providing robust solutions to the challenges faced by hospitals and healthcare facilities. 
About Program Curriculum
The program outline is designed keeping in mind the needs, demands, and expectations of the healthcare industry today. HBMSU uses world-class teaching methodologies for excellent healthcare leaders who respond well to the health-related needs of society and who are encouraged to follow ethical practices in the healthcare business. 

The Master of Science in healthcare management prepares students to understand and respond to challenges when dealing with healthcare management and administration-related issues. 

The program is suitable for both students with medical and non-medical backgrounds. The curriculum focuses on the application of established quality and business models to improve the hospital environment, specific to the UAE healthcare system. The program also provides knowledge, skills, and competencies to improve hospital services through a blended learning model which concentrates on research and field practice.
 
For more information, please feel free to explore our extensive course outline. 
Accreditation
The hospital management master degree from HBMSU is recognized by the UAE Ministry of Education's Commission for Academic Accreditation.
General Admission Requirements
The candidate must have a bachelor's degree from a recognized university, and must have scored 3.00 out of 4.00 GPA or equivalent.  Applicants from different backgrounds will be asked to complete the non-credit foundation course Management Appreciation Program (MAP).  For full admission requirements and transfers from other institutions, please visit the Admission Requirements page. 
Tuition Fees
AED 2000 per Credit Hour (36 Credit Hours). For more information regarding tuition fees and other related fees, please check the Tuition & Fees page separately. 
Master the Healthcare Management with HBMSU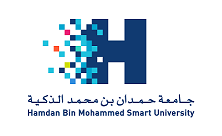 Considering the income and growth potential, a career in healthcare management is a wise choice for candidates who are passionate about serving others and want to associate themselves with the healthcare industry. 

Learn more about the online hospital management degree at Hamdan Bin Mohammed Smart University by asking questions through the online form. You can also contact at 044241001 to have a word with an admissions consultant.