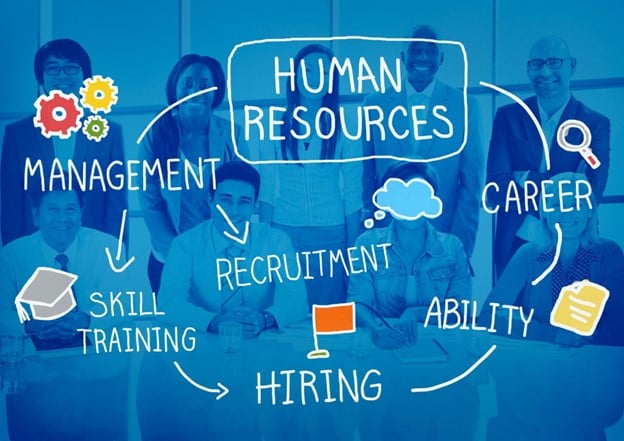 Human resource management can make or break an organization. It is responsible for everything related to an organization's greatest asset – its people!

From recruiting employees to ensuring a good work culture, the HR department takes care of everything that happens, from finding suitable candidates, onboarding employees, providing training and development, enabling career growth, and finally, offboarding.

But that is just the tip of the iceberg. 

The HR department's role in an organization is beyond hiring and firing.

This guide explores the human resource role in detail, along with the potential benefits, and job opportunities of choosing human resource management as a career. 

If you are wondering whether to choose human resource management as a career or not, this guide will help you decide for yourself.

Let's get started!
Understanding Human Resource Management
Before we dive into the details of it, let's briefly discuss the human resource department and what it really does for an organization. 

Just as the name suggests, human resource management has everything to do with building and managing the human aspect of an organization.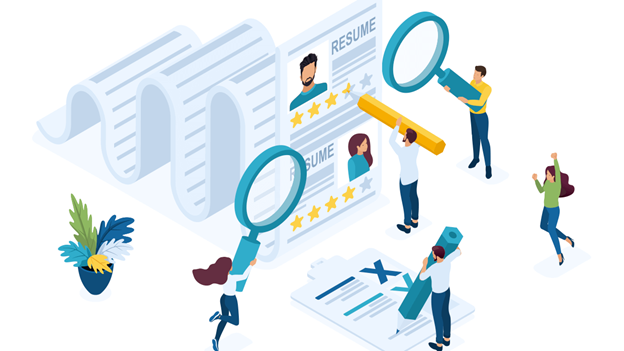 Human resource management can be explained through these roles (and many more):
Recruit and hire skilled employees for the organization
Select culturally-fit employees to join the workforce
Develop people-friendly practices to ensure higher employee satisfaction
Identify and resolve underlying issues related to employee performance
Manage payrolls, leaves, and salary disbursements 
Work to minimize employee turnover in the organization
Act as a bridge between the management and employees
Make employees feel welcomed, safe, and acknowledged in the organization
Ensure market-competitive salaries and benefits for the employees
Ensure transparency and bias-free decisions related to employees
Develop an open-door policy for employees to raise their concerns if needed
Forecast future hiring needs and prepares for them beforehand to avoid resource shortage
Evaluate, learn, and adapt to new technologies and tools for effective HR management
Ensure respectful and chaos-free offboarding of employees
And more
These are some of the many responsibilities of an HR department. However, most of these require specialization, and you may have to do your master's in one or more disciplines to grow your career in a field of interest.

Companies that do not understand the importance of human resource management struggle with carrying out their operations and often crumble. 

A bad reputation in the market, low employee satisfaction, high turnover, ever-increasing recruitment costs, and interruptions in the workflow are common challenges faced by such organizations.

No company can operate or grow without a functional human resource department. 

So, if you are still having uncertainties about whether building a career in HR is going to be worth it or not, the answer is YES! 

As an HR professional, you will be working in one of the most critical departments of the organization, without which the company cannot run for more than a few hours.

However, make sure you thoroughly understand the functions and role of the department and potential job opportunities before registering for a program. 

Don't worry. We have explained in detail the role of human resource management for you. 

Main Functions of Human Resource Management
The HR department has a diverse role in an organization. Not many people realize its potential in making or breaking a company's reputation. 
Let's explore some of the main functions of an HR department:
Employee-Related Policy Making
The department works closely with the upper management to build policies that align with the company's overall vision and values. The goal is to develop people-friendly policies that benefit the organization and its employees.

The HR department develops policies related to hiring and firing, different types of leaves, legal issues related to employees, and more. For example, the department decides how many annual and sick leaves to allot, how to deal with employees involved in data theft, or how to downsize the company if needed.

These policies directly impact the employee experience, therefore, affect employee performance and productivity. The HR department can't go wrong here. The responsibility is big!
 
Recruitment, Hiring, & Onboarding
Employees are the greatest strength of any company. And hiring employees that truly become an asset to an organization is the HR department's responsibility.
One of the responsibilities of the department is to find skilled, passionate, and self-motivated employees that add value to the organization. The HR team looks for potential employees, screens and shortlists candidates, conducts an initial screening and helps hire worthy candidates for the organization.

The HR team ensures a positive onboarding experience so that new recruits feel welcomed in the organization and do not have a hard time engaging with their team members.
Career Development & Employee Growth
Training and development are one of the key responsibilities of the HR department. The goal is to develop new skills, polish existing skills, and make employees more competent during their tenure with the company.

This helps employees grow in their careers and kill the monotony from their daily work routine. It makes employees feel fulfilled instead of the feeling of getting stuck in one place.

Similarly, it gives the company a talented workforce that can take on diverse roles. An organization that ensures career growth with a clear career path for its employees has higher employee satisfaction and a lower turnover rate. Why would people want to leave when they are growing?

The HR department's responsibility is to find training and development programs that interest employees and benefit the organization. And executing them without employee resistance is another challenge in the HR department's lap.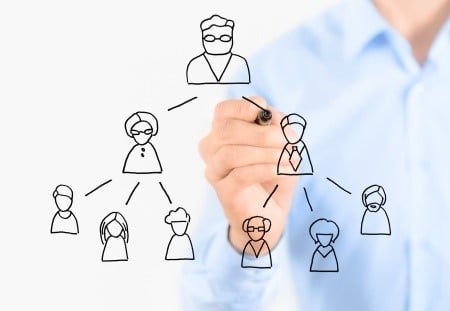 The Significance of Human Resource Management in an Organization
HR is an integral part of any organization and often a backbone that keeps the organization together, no matter the company's size or nature of business.
Here is why HR is one of the most important departments of an organization:
 
Builds Company Culture & Improves Employee Experience
The department is responsible for building the company's culture and plays a vital role in an employee's experience with the organization. It is a walking, talking representation of the company and communicates company values, from recruitment to offboarding. 

HR determines human-related policies, such as policies related to salaries, leaves, notice period, and whatnot. It is safe to say HR sets the vibe of the company and determines how employees will feel towards the company before joining, during work, and after leaving the company.

HR policies drive the extent of flexibility in a company which is a crucial factor in employee satisfaction. From co-curricular activities to employee compensations and recognitions and beyond, HR remains the center of all such decisions.
 
Fosters Teamwork & Leadership
The HR department massively contributes in building teamwork and providing a comfortable work environment to its employees. Onboarding is crucial in helping a new employee settle in the organization. 

If done right, it can be the start of an excellent experience for an employee, such as via ice-breaking activities, introduction to the teams, and more. This is especially important when hiring employees at managerial levels due to the possibility of change resistance and clarity in the departmental hierarchy.

Similarly, the HR department is responsible for succession plans and training employees to become leaders. With the right training programs, an organization may have a highly talented, multi-skilled, and leadership-oriented workforce.
 
Handles Employee Queries & Issues
The HR department is responsible for resolving employee concerns and queries. The department's ability to handle these issues transparently is essential for good company culture and a positive brand reputation.

The HR department handles various employee concerns, such as issues related to the management, harassment cases, departmental queries, salary and growth problems, and more. If mishandled, these issues can become an organizational crisis, lead to low employee satisfaction, and result in high turnover.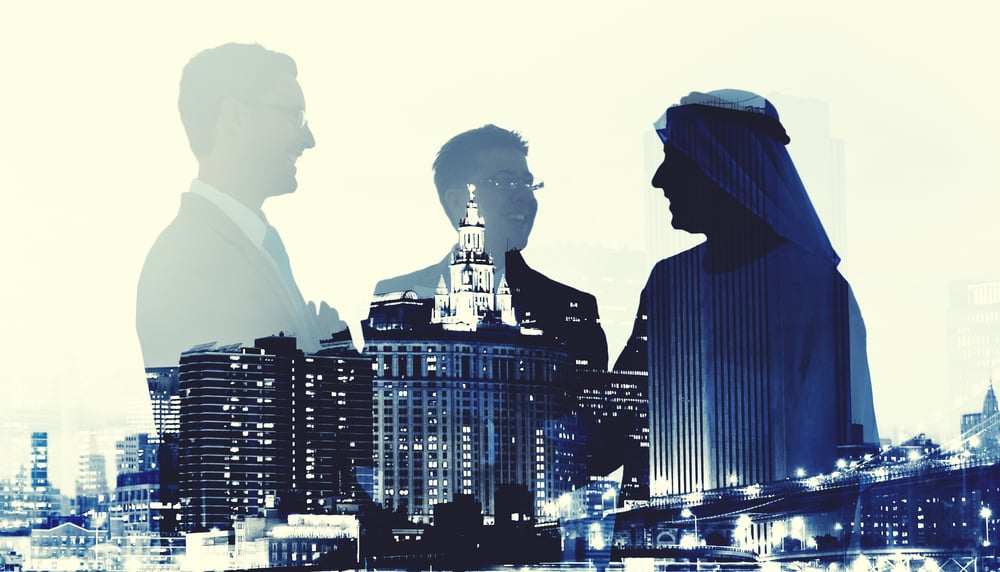 Human Resource Management – Scope in the UAE
Human resource management has great scope in the UAE. 

The United Arab Emirates is a culturally-diverse country with people from all across the world living and working in the Emirates. It has one of the most diverse workforce in its organization, thanks to its open arms to all nationalities, ethnicities, and races.
Challenges of Cultural Diversity
Cultural diversity comes with various challenges. That's when the role of an HR department becomes more important than ever. To maintain a positive work environment, all processes and decisions the organization takes must be transparent to eliminate any thoughts about biases or favoritism.

Human resource management is of critical importance for organizations operating in the United Arab Emirates. The country has strict policies related to equality, which is only possible through an autonomous and empowered HR department.

Furthermore, a diverse culture can lead to conflicts. For example, what may be considered acceptable in one culture can be highly offensive in another. The HR department helps employees find a middle ground so that everyday activities can be carried out without any conflicts or chaos. 
Inclusive Work Environment
HR professionals are responsible for creating an inclusive work environment for everyone. It includes making everyone feel welcomed and valued, irrespective of their religious, social, or cultural orientation. It also means giving people the freedom and chance to celebrate their cultures and traditions without the fear of being judged, even if they are a minority group in the organization. 
Flexible Policies
When it comes to the organizational operations of organizations in the United Arab Emirates, we see various challenges for the human resource department.

Let's take an example. A company with a 90% single-religion workforce can easily align its vacations around religious holidays, such as Eid or Christmas. On the contrary, organizations in the United Arab Emirates have to cater to various religious holidays and events.

This is just one example of the challenges. The HR department has to develop flexible policies for the workforce in the UAE to offer a positive work environment while ensuring that the company's operations aren't impacted.
 
HR-Related Jobs in the UAE
Now that we have explained the important role of the HR department for organizations in the UAE, it is clear that HR professionals can have promising careers in the Emirates.

Based on your experience and skill set, the country has handsome salaries to offer its HR professionals, keeping in mind the integral role of the department. As a HR professional, you can earn a minimum of AED 36000 to a maximum of AED 109,000 annually!

Most companies have a full-fledged HR department that works with full authority and power to make people-friendly policies and helps in making companies favorable for culturally-diverse workforces. 
Most companies have a full-fledged HR department that works with full authority and power to make people-friendly policies and helps in making companies favorable for culturally-diverse workforces.
Human Resource Management: The Significance of Building a Career in HRM

We have talked enough about the role, importance, and potential of human resource management. Now let's talk about what it is going to be like for you with a career in human resource management, especially in the UAE!
 
Good (Read: Really Good) Earning Potential
HR-related jobs in the UAE and across the globe are well-paid. As you grow in your career, develop new skills, and improve your human resource management, your salary will get good growth, if not exponential.

Even the starting package for HR Executives in the UAE is a good one. So, no worrying about money with your HR degree.

If you are a woman, you have higher chances to land incredible HR jobs in the UAE. According to Mercer study, 53% women are leading human resource functions in managerial roles and 49% in executive positions.
Highly Valued in Organizations
The department consisting of HR professionals is one of the most important departments in an organization. HR professionals are highly valued for their contributions to developing and managing the workforce.
Opportunity for Networking
As an HR professional, you will be connected to the entire workforce. Some you will meet during recruitment and onboarding, some will come to you with different queries, and others you will encounter during different meetings and activities.

Your role in the HR world requires staying connected with the workforce, and what better way of building a professional network than that?
High Demand for HR Professionals
Every organization has an HR department and requires skilled HR professionals. There are hundreds of global companies working in the UAE and thousands of small-scale businesses and startups – and everyone needs a proactive HR team.

The corporate world of the United Arab Emirates is a goldmine for HR professionals and managers, keeping in mind the need for a good working environment for the culturally-diverse audience of UAE. 

Building a Career in Human Resource Management
Progressing in your HR career requires skills, experience, and an attitude of people-friendliness. Don't wait to get a degree in hand and look for internship opportunities to get a start while your degree is still in process. This will give you a competitive edge and a chance to see the theories and models you are studying in action.

Once your degree is complete, you will be eligible for executive roles in the HR department. When choosing a job, make sure you get to work with a culturally-diverse team. The experience you will gain from a challenging job like that will set the momentum for your career.

Working as an HR professional after your bachelor's degree will help you identify your interests for your master's degree. Try to work on different roles so that you get to experience the different faces of an HR professional and select the most interesting one to pursue further.

Do not expect overnight success. 

No, you won't be the head of the HR department at Google in two years. 

However, with the right skills and experience, you can sometimes be on your way to a managerial role. Just know that a good HR professional is empathetic, people-friendly, and a problem-solver. Keep the learning going, take HR-related courses, learn new technologies related to your field, and do their best to grow.
Courses of Human Resource Management (Online + Offline) 
We hope that this informative blog was able to clarify your concerns and queries, and gave you insights into the world of human resource management. If you are ready to take the flight into the world of human resource management, HBMSU is eager to help!

We are an internally recognized online university in UAE that offers a master degree in human resource management. Our exceptional faculty with decades of experience handling human resources in multinational and global corporations makes us unique. You will get to learn from their hands-on experience, along with their unmatched grip on HR-related theories and models. 
Human Resource Management: Empower Your HRM Career with HBMSU
If you want to pursue a career in HRM right after the completion of your school then HBMSU also offers Bachelors in Human Resource Management degree.

You will be on a ride of learning and development with HBMSU. Our case study-driven learning model develops critical thinking and problem-solving skills. You will learn how to build people-friendly practices that benefit all stakeholders.

Our classrooms are equipped with modern facilities to provide a learning environment to students. And our relationships in the corporate world will help you land a good job with God's will.

The world of human resource management is waiting for you!