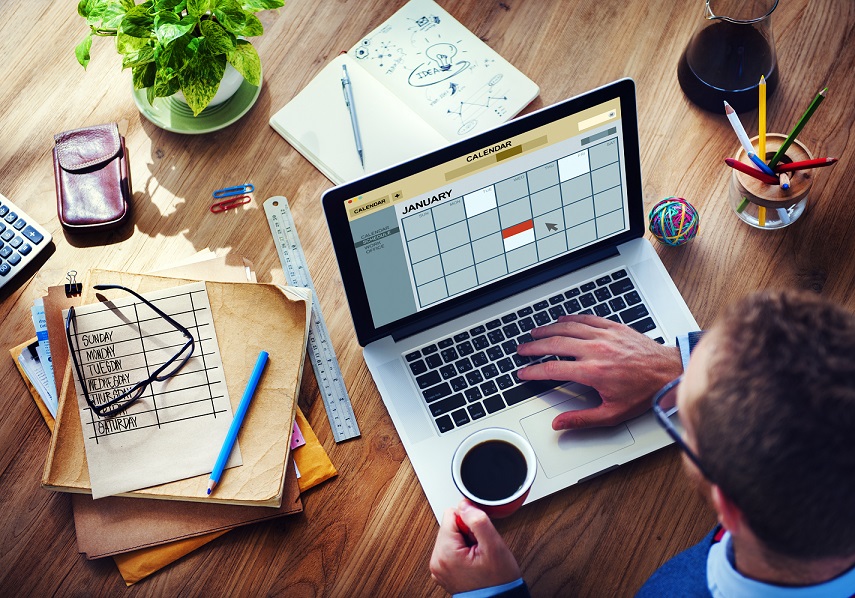 After the global pandemic, online learning has become popular; from the looks of it, it will soon be a significant learning model across the globe. 

In March 2020, educational institutes started receiving the necessary training from the Ministry of Education to help extend distance learning in the UAE. 

We all unanimously agree to the fact that online learning is convenient, affordable, and efficient. Imagine attending your art class in your favorite pajamas with a cup of freshly brewed coffee before going to work. Sounds amazing, right?

Online learning gives you the opportunity to pursue and continue your studies with a full-time job and other responsibilities.

It also saves you money otherwise spent on traveling and other essentials related to traditional classroom settings. But despite the glory, some people are still reluctant to opt for online learning. There is still a lot that people need to know about online learning.

There are several myths out there about online learning, and these are one of the major reasons that some people have not signed up for an online program, even though they are highly attracted to the curriculum and range of courses being offered by different online universities. 

Let's debunk the myths once and for all!
 
Myths About Online Learning & the Truths
Here are some of the common myths related to online learning:
Online programs aren't accredited
That's definitely not true. Various educational institutes are accredited and recognized by local and international bodies. 
Not all online programs are accredited, of course, just like not all traditional institutes are accredited. Finding a reliable and recognized educational institute is the key to utilizing online education. 

Before signing up for any course, make sure that you have carefully read the information on their website and have clear expectations. Feel free to reach out to their support team and ask for details about their accreditation details, courses, fee structure, and more. 

For example, HBMSU in the UAE is accredited by the Ministry of Education. You don't have to worry about the programs or courses offered by accredited online universities.
Organizations don't recognize online degrees
Degrees received from accredited universities, on-campus or online, are equally valued and recognized by employers. Hiring managers care about your qualifications, experience, and skills. And as long as you have studied at a recognized and accredited university, you are good to go in the UAE and across the globe.
Online courses take less time to finish
Online degrees and programs aren't a shortcut to receiving a degree. The time frame to complete any degree is almost always the same, no matter which mode of learning you choose. Some people sign up for tons of courses thinking 'hey, it is online'. This approach will lower your productivity because the time you need to spend on each course is the same.

The only time you will save with online learning is the commute time you require to go to the university. That's it. 
You learn in an isolated environment 
No. Think of online learning as a classroom. It is all the same, just in an online environment. You still have to attend the classes, participate, ask questions, submit assignments, and do everything else you have been doing in traditional classrooms. You get points for participation and the learning requires engaging with your course instructor and classmates. 

The sessions are interactive, especially through discussion boards. You get to work on group projects and learn teamwork. And since it is an online program, you get to study and work with students from all over the world. 
It's easier than classroom learning
How is it easier if it has a similar curriculum, a similar number of hours, and more? 
All the requirements are almost the same as on-campus learning.

It is definitely not easier. However, it is more convenient than traditional learning. Convenience, however, does not equate to ease of learning. You should not take online learning for granted. If you'd take it easy, then chances are that you won't benefit from online learning. 
Pursue Your Online Degree with HBMSU
We hope that this article was helpful in debunking the myths related to online learning. It is one of the most effective ways of learning and gives you unmatched freedom on when, how, and where to take your lectures.

With online learning, you can enroll yourself in any educational institute from across the globe. Hamdan Bin Mohammed Smart University is home to learners from the United Arab Emirates, the Middle East, and beyond. The university allows you to study online courses accredited by the Ministry of Education, UAE. It offers a range of undergraduate and master degree programs, along with various other degrees and professional development courses.

You will get the opportunity of working with industry experts and international lecturers, all with years of experience in the field.

Forget about the myths and enroll in a program with HBMSU!