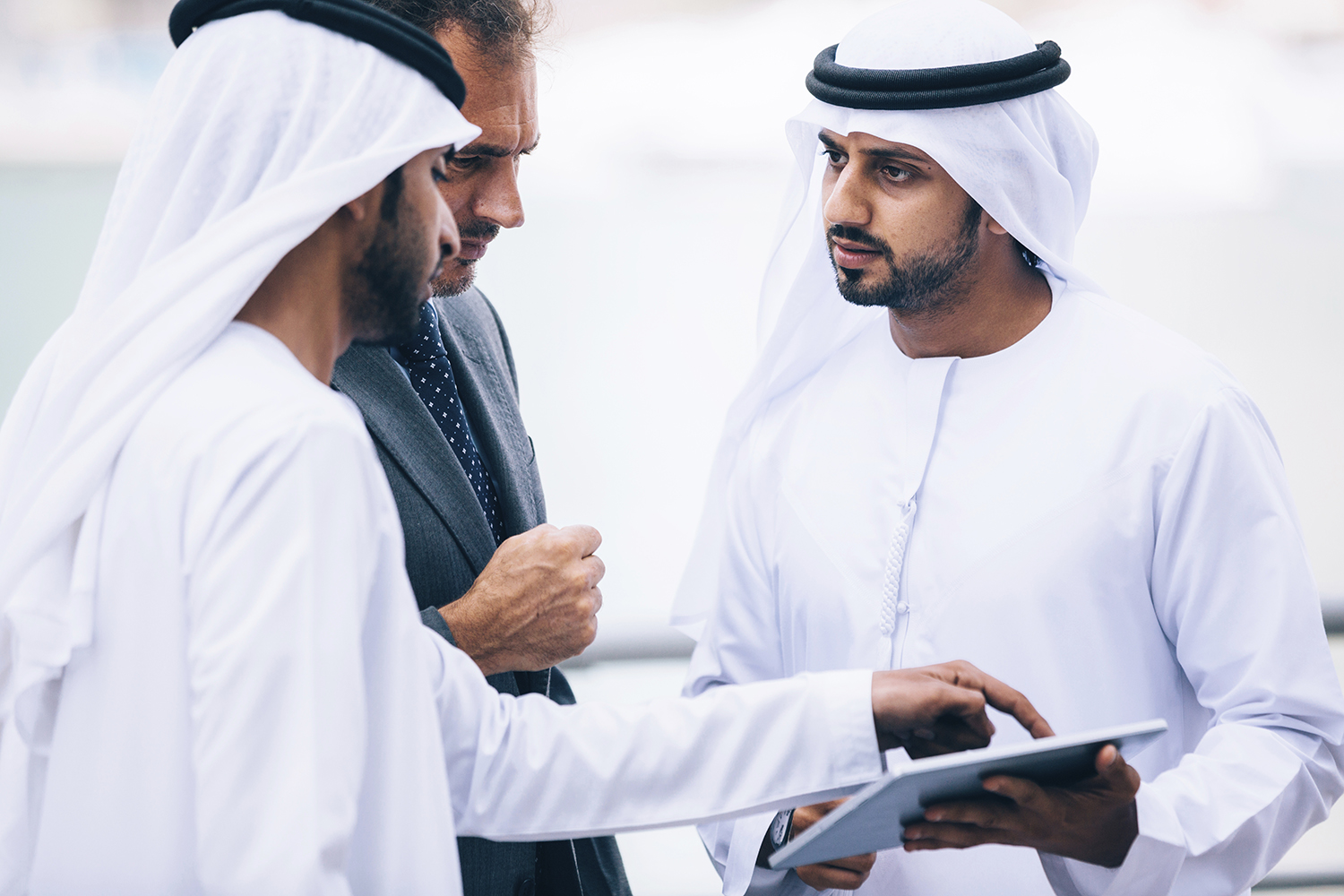 Total Quality Management is one of the most growing and sought-after fields now that competition is increasing and customer loyalty is dependent on the quality of products and services. 

In order for businesses to continue making money and staying ahead of the competition, delivering unmatched quality of products and services is the way to go. 
TQM is not a choice for organizations but is deeply integrated into their systems and processes.

Organizations working in the United Arab Emirates take product and service quality seriously. Growing competition and cheaper alternatives have forced businesses to stay on their toes and continuously work for Total Quality Management – and that has led to skyrocketing demand for Total Quality Management experts. 

According to a study, several manufacturing companies in Dubai are following a generic framework to self-assess TQM implementation and to identify problem areas by quality managers for improvement to help the organization in its quality mission and in identifying the level of training needed.

A quick Google search will show you hundreds of TQM jobs in the UAE. 

The increasing potential and market demand for TQM in UAE is a good enough reason to get a master's degree in TQM in UAE.  Some of its major implications are in the following industries
Accounting
Field Servicing
Finance
Legal & Administration
Maintenance
Manufacturing
Research & Development
Marketing & Sales
Supply Chain
HRM
This guide will shed light on the potential and scope of Total Quality Management in the UAE. Let's get started!
 
What is Total Quality Management
 
Total Quality Management is a management approach that focuses on sustainable long-term growth by improving processes, services, products, and culture to ensure customer satisfaction. 

As the name suggests, Total Quality Management develops and controls quality standards across the organization to improve products and services, ultimately serving customers better to foster customer satisfaction and loyalty. 

It is a customer-focused management approach that involves all stakeholders of the organization to work together and continuously improve the quality of products and services. Total Quality Management utilizes data, strategy, and business goals and integrates them into quality management disciplines.

The origin and evolution of the term 'total quality management' goes way back. 
The concept of Total Quality Management first took momentum in the early 1980s. Japanese automobile and electronics manufacturers started manufacturing high-quality goods at lower rates, introducing cheaper yet high-quality products into the market. This hurt American and other markets. People moved to Japanese goods and that's when manufacturers in the United States decided to work on their production. The companies started taking a closer look at Japanese goods and services in order to improve their production models, offer superior-quality goods, and recapture the lost audience.

And that gave rise to the idea of Total Quality Management!

Let's simplify Total Quality Management for you. 

Let's say that an organization is facing a high lead time and deliveries are getting late or barely making it on time, leading to frustrated customers. If not handled, the company will soon lose its customers, especially because the market is saturated with suppliers. The Total Quality Management team will look for ways to reduce the production time, maybe by switching suppliers of raw materials or getting new machinery. 

But a professional TQM department will not wait for a problem to arise. Instead, the department will continuously look for ways to improve products and services so that the company does not face major challenges from the competition. This approach of continuous improvement saves time and money otherwise spent on crisis management.
 
Fundamentals of Total Quality Management
The idea of quality management is vast. However, it can be categorized into different fundamentals for understanding and execution, giving organizations a holistic approach to quality management. 

Here is what basic principles in a TQM department look like:
All efforts of Total Quality Management are focused on delivering an exceptional experience to the customers. Every business needs its customers to be extremely satisfied with its products. TQM dives into it by improving the quality of its products and services, integrating quality into the production process, training and developing employees, adopting modern technologies, and more.
Total Employee Involvement
Employees play a key role in improving the quality of a business. TQM involves all employees in achieving organizational goals. It empowers the workforce, gives creative freedom, offers a productive work environment, and engages employees to improve business operations.
It is impossible to achieve high-quality standards if all the departments and processes are not integrated. TQM ensures that every process is centered around the improving quality of business and the overall organizational vision, mission, and values.
Business processes have to be standardized to ensure consistent quality and minimize the chances of human error. TQM ensures that the processes are continuously monitored and improvised to boost efficiency, reduce lead time, and enhance the quality of products and services.
Strategic & Systematic Approach
The goal is to improve the overall business processes to produce better quality products and services. TQM isn't about fixing issues or resolving problems. It is about strategic and sustainable quality improvement with a proactive approach so that problems are handled before they arise. 
TQM works on continuous improvement. One of its key responsibilities is to identify areas of improvement and help the organization develop and maintain its competitive edge. Based on creative solutions and analytics, the TQM team helps the organization stay in the direction of improvement and growth. 
Fact-Based Decision-Making
The TQM team keeps a close check on team performance, revenues, market share, and more. It allows the team to detect and handle any changes. It uses evidence-based information to develop profitable strategies, make decisions for the future, and achieve consensus on the decisions.
Communication is the key to effective TQM. It helps in standardizing processes and vision and keeps everyone on the same page by fostering a culture of collaboration. Clear communication allows the TQM team to stay connected with the workforce, identify risks, and stay vigilant of any potential setbacks that may affect the quality of products and services.

The work of TQM can be categorized into the above-mentioned theme. Every successful TQM strategy and model must revolve around these principles to yield maximum benefits from the work. Building a successful TQM strategy requires a thorough and in-depth analysis of historical data, existing stats, and expected turns of the future – to develop a strategic, value-additional, and futuristic TQM model for the business. 
 
Skills Needed for TQM Professionals
 
Having a bachelor's or master's degree in TQM is essential for pursuing your career in TQM in the UAE. But having a degree is not enough. You need to develop and polish various other skills to make your mark in the industry. Here are some skills you need to work on:
Critical Thinking – to help you use data and analytics to improve processes
Problem Solving – to resolve issues in supply chain and other departments
Interpersonal Skills – to effectively communicate with the teams and stakeholders
Teamwork – to work in collaboration with other departments
Leadership – to have every department and stakeholder on the same page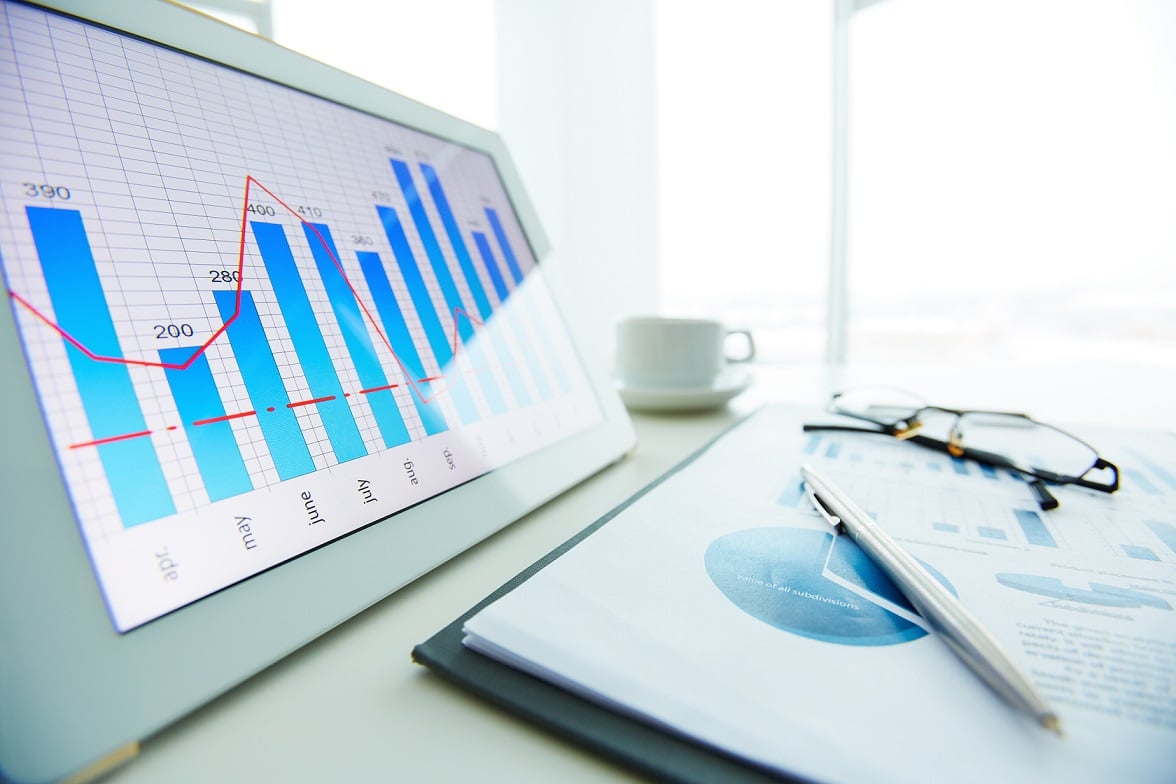 Importance of Total Quality Management for Organizations in UAE

Before you decide on pursuing Total Quality Management in UAE, it is important to understand its significance and worth for organizations in UAE's commercial hubs such as Dubai.

TQM plays a vital role in helping organizations survive in the competitive environment by continuous improvement in the processes, smarter allocation of resources, designing and implementing modern management systems, and more. 

Here are some of the many advantages that make TQM a must-have for organizations:
TQM plays a key role in helping organizations reduce their costs by looking for better and cheaper alternatives. These cost reductions take place at all levels to improve production capabilities, lower production costs, and increase profitability. It also saves money that organizations spend on managing crises that arise from dissatisfied customers, bad market reputation resulting from poor product quality, costs of handling queries, and more. 
A research publication explains how Total Quality Management helped in decreasing costs and increasing quality in the education institution.
TQM helps businesses adopt a proactive approach and detect potential problems beforehand. It saves the organization from falling into a crisis by continuously improving the policies and processes. The proactive approach will save end-minute chaos.
TQM works on improving processes which leads to a better quality of products and services. With strict control on the quality, the chances of errors or faulty products are minimized. With a continuous check and effort to improve quality, organizations gradually improve their quality, reassuring customers that every product and service will be par excellence.
The biggest benefit of TQM for organizations is that it leads to customer satisfaction. A research publication explained the positive impacts of TQM on customer satisfaction with the services provided by hotels in Ilorin, Nigeria.

Customers won't think much before buying from a company that is recognized for always delivering high-quality products and services. With higher customer satisfaction comes greater market share, higher revenue, and more opportunities for growth.

For example, everyone knows that Apple delivers a superior mobile experience and that you will never be disappointed with Starbucks for coffees. These companies heavily invest in improving their processes and making their customers happy – and in return, the customers trust them with their money.

And what more could a business wish for?
 
Total Quality Management in Practice in the UAE
We see TQM in all its glory in organizations operating in the UAE. Dubai police is a great example. It was the first government organization to implement total quality management on its processes to enhance organizational performance. According to a research publication, the general department of Dubai police recorded the effects of strategic planning and innovation on its department and observed great, positive impacts. 

Abu Dhabi National Oil Company and Al Kabeer Group are other examples of total quality management. These companies use TQM strategies that aim to improve product quality and boost customer satisfaction and consider continuous improvement as the key to success. Al Kabeer Groups faces tight competition from other food companies while Abu Dhabi National Oil does not encounter tight competition in the industry, being the largest oil company in the UAE. Instead of worrying about competition, Abu Dhabi National Oil identifies areas that need improvement while Al Kabeer Group chooses a benchmarking approach because of the ever-increasing competition in the market.

Al Kabeer Groups ensures that all the departments are on the same page and striving to improve the processes. It is important to understand that TQM is critical in these companies as with tight competition around, Al Kabeer Group cannot take any chances or make errors, while Abu Dhabi National Oil has to strive to maintain its competitive edge while also expanding its business.

TQM doesn't come with a success formula or a process. Every organization takes a different TQM approach based on what needs to be done to serve the customers better.

UAE is home to people from all over the world, with different cultures, religions, and social orientations. Companies serving in the UAE face major challenges because of the diverse psychographic characteristics of the audience. TQM cannot be compromised at any level if the companies want to ensure higher customer satisfaction for their products and services. 
 
Pursuing a Career in Total Quality Management
If you are confused about pursuing a career in Total Quality Management, worry no more. We have answered some of the common queries for you so that you can make an informed decision about your career.

A bachelor's or master's degree in Total Quality Management has immense scope in the business world. Almost every organization has an independent TQM department that plays a significant role in the success of the organization. It works in coordination with all the departments and stakeholders of the business and looks for better ways to do business. Skills of problem-solving and critical thinking, paired with a professional degree in TQM, are the way to move forward.

With a degree in TQM from a well-reputed and accredited educational institute, you will get a chance to work with the top management and hold important positions in the company. You will exponentially grow with some years of industry experience, as you be in the position to make strategic decisions for the business related to their processes. 

The role of TQM will never become irrelevant. 

Companies will forever be in the pursuit to improve their operations, lower production costs, boost customer satisfaction, and earn more revenue – and that is why your bachelor's or master's degree in TQM will always be in demand. 
 
Studying Total Quality Management Courses: Scope in UAE

TQM holds tremendous potential in the United Arab Emirates. Various universities are offering bachelor's and master's degrees in Total Quality Management programs, helping students kickstart careers in one of the most highly valued fields. And its demand and potential in UAE are ever-growing, making the degree a great fit for students who are considering TQM as their career choice. 

The United Arab Emirates is a hub for businesses and hosts the headquarters of several multinationals. Such corporate giants give great importance to the quality of products and services and leave no stone unturned to maintain a favorable reputation in the market. And that is TQM is critical for these companies, giving rise to the demand for TQM engineers. It is safe to say that TQM-related courses and degrees have great scope in the UAE.

Keeping in mind the role of TQM in an organization, it is clear that the jobs are well-paid. The department plays a vital role in the success of an organization and people working at TQM roles can start their careers with AED 16,500. If you have 2-5 years of experience in TQM, your salary will go up to AED 54,000 – 42% more than the salary of someone with less than two years of experience in the field.

However, for you to grow in the field of TQM, you need a professional degree that is accredited and received from a renowned educational institute. The discipline of TQM is relatively new as compared to other disciplines that have existed from the beginning of time. So, make sure you have done your research before signing up for a program. 

Look for a university with experienced instructors, and accreditation from the UAE Ministry of Education's Commission for Academic Accreditation. 

Once you have the degree in hand, you may be working as one of the follows:
Quality Managers
Governance Experts
Project Managers
Quality Heads
Consultants
Strategy Planning Manager
Excellent Award Accessor
TQM Consultant
Strategy Planning Manager
Quality Assurance Professional
Quality Instructor & Supervisors
Logistics Coordinators
And more
Total Quality Management: Empower Your TQM Career With HBMSU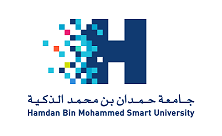 We hope that this blog helped clarify your concepts and concerns related to Total Quality Management. You now have a chance to start your journey by opting for a relevant Total Quality Management course with one of the prestigious online universities in the United Arab Emirates. 

HBMSU offers several programs associated with the field of total quality management. 

If you have just finished your college and considering to pursue total quality management, we recommend Bachelor of Business and Quality Management to start with. 

Master of Science in Organizational Excellence Program will empower you with in-depth knowledge of Quality Management and Organizational Excellence and help you grab quality manager jobs in your dream organizations.

You can also grace your resume with our accredited professional diploma courses regarding total quality management that will help you get a competitive edge over your other colleagues.
 
HBMSU also offers a Doctor of Philosophy (Quality Management) that will help you understand the philosophy and guiding precepts of quality management as a discipline and profession.

HBMSU has a smart learning process with diverse and highly-qualified faculty who have decades of industry experience. The curriculum is inspired by various quality management frameworks, giving your TQM career a solid foundation. Once you have the degree in hand, you will be an integral part of helping an organization implement quality management tools and systems. You will help organizations compete in local and international markets with exceptional quality standards.

HBMSU has a smart learning process with diverse and highly-qualified faculty who have decades of industry experience. The curriculum is inspired by various quality management frameworks, giving your TQM career a solid foundation. Once you have the degree in hand, you will be an integral part of helping an organization implement quality management tools and systems. You will help organizations compete in local and international markets with exceptional quality standards.

If you are keen to help organizations in achieving excellence and beat competition with unmatched quality standards, then the degree is calling you. You need a bachelor's degree with a minimum CGPA of 3.00 on a 4.00 Scale or equivalent from an accredited Higher Education Institution.

Get ready to build a career in Total Quality Management with our accredited total quality management programs and courses from UAE's first online institute - HBMSU. Register now to get started!