Image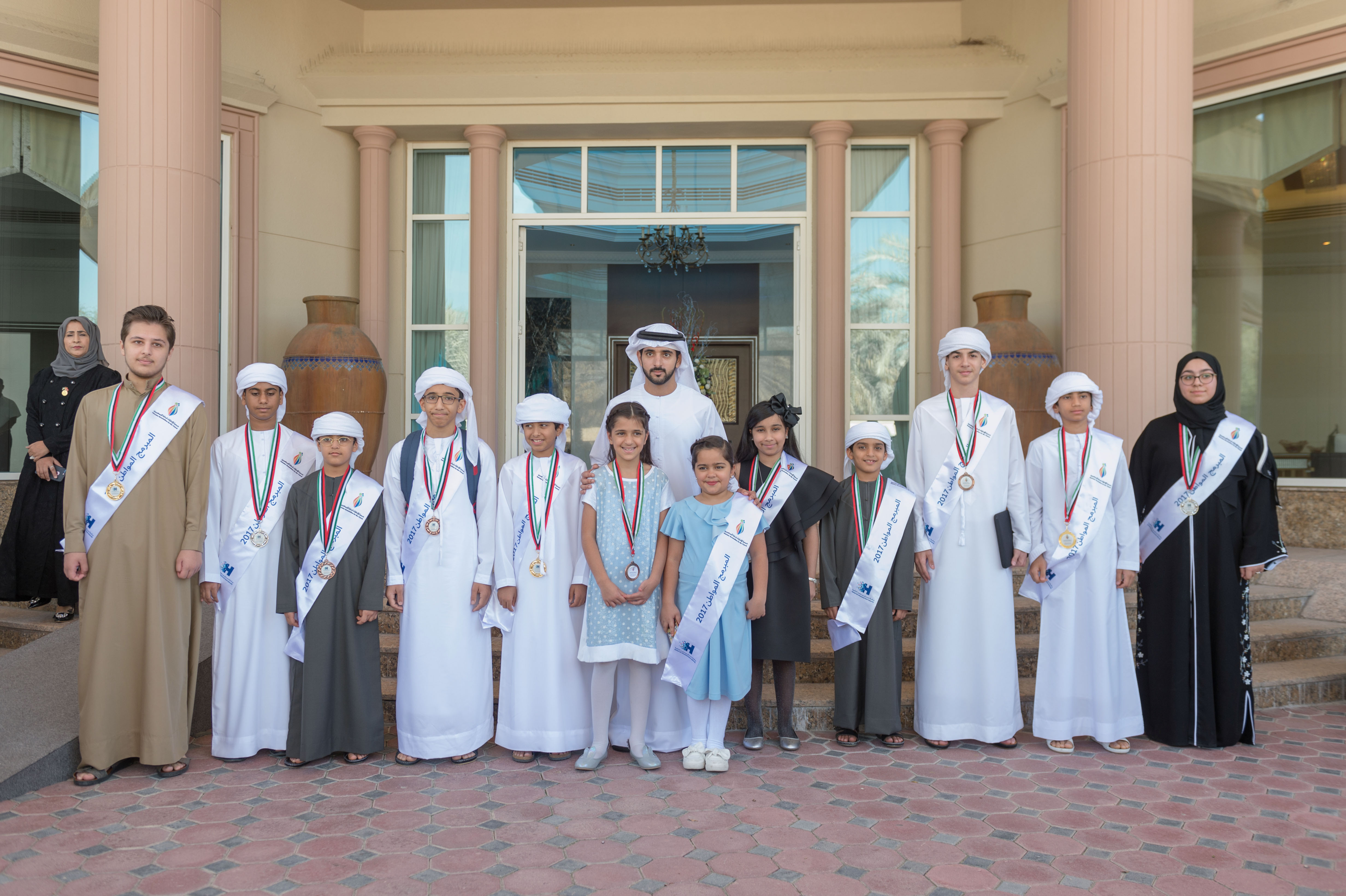 Crown Prince of Dubai, His Highness Sheikh Hamdan bin Mohammed bin Rashid Al Maktoum, received today distinguished students who gained the 'Innovative Emirati Programmer' title after reaching the final stage of the 'Hackathon' competition. 

The competition was jointly organized by Emirates Talent Association and Hamdan Bin Mohammed Smart University (HBMSU). The 'Emirati Programmer,' the first-of-its-kind national initiative in the UAE launched to enhance the skills of Emirati programmers in programming languages, computer thinking systems, the basics of digital application and electronic games development.

The reception was attended by H.E. Lieutenant General Dhahi Khalfan Tamim, Deputy Chairman of Police and General Security in Dubai, Chairman of HBMSU's Board of Governors, and Chairman of the Emirates Talent Association, and Dr. Mansoor Al Awar, Chancellor of HBMSU and Deputy Chairman of the Association. 

Sheikh Hamdan welcomed the 12 students and their families and wished further success in their future endeavors.