Short description
This research grant is available on a competitive basis to scholars and practitioners in the area of e-Learning. It has been established to promote e-Learning research in the Arab World.
The Masie e-Learning Research Grant is launched to support the conduction of planned research that addresses the design, development and implementation of e-learning in the Arab World:
To encourage research and development in the various dimensions of e-learning in the Arab world
To encourage the production of original work that would further broaden and enrich research in e-learning in the region.
To promote e-learning in the region and further enhance e-learning methodologies and practices contextual to the Arab world.
The research grant has been established under the name of Elliott Masie is an internationally recognized futurist, analyst, researcher and organizer on the critical topics of workforce learning, business collaboration and emerging technologies. He is the editor of Learning TRENDS by Elliott Masie, an Internet newsletter read by over 52,000 business executives worldwide, and a regular columnist in professional publications. He is the author of a dozen books, and is the convener of Learning 2009. He heads The MASIE Center, a Saratoga Springs, NY think tank focused on how organizations can support learning and knowledge within the workforce. He leads the Learning CONSORTIUM, a coalition of 240 global organizations cooperating on the evolution of learning strategies, including UPS, Allstate, Sears, Bank of America, Emirates Airlines and the U.S. Departments of Defense and Labor.
The research fund allocated to the Masie e-Learning Research Grant ranges from 3,000 US dollars to 10,000 US Dollars per annum.
Image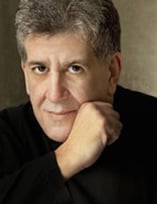 Entry Requirements
An Information page detailing name of researcher(s), designation, organization, contact details and a statement about why this research proposal should be considered for the grant.
A research proposal, not exceeding 10 single spaced A-4 pages in 12 point type with 1" margins (this excludes the reference section), which addresses the points described in the Research Proposal Format section . The proposal must be submitted in MS Word Format.
Proposed budget and timeline for the project illustrating a breakdown of activities with corresponding realistic timelines and objectively verifiable indicators of achievement.
Updated Curriculum vitae (s)
A non- objection letter from the institution to which the researcher belong.
Eligibility of Submission
Research projects that are to be conducted within the Arab world setting and address issues pertinent to the region.
Original research projects that have not been previously initiated and are expected to be completed within a maximum of two years.
Topics could address any of the dimensions of e-learning and could be in the form of Qualitative/Quantitative research or Best Practice Case Study.