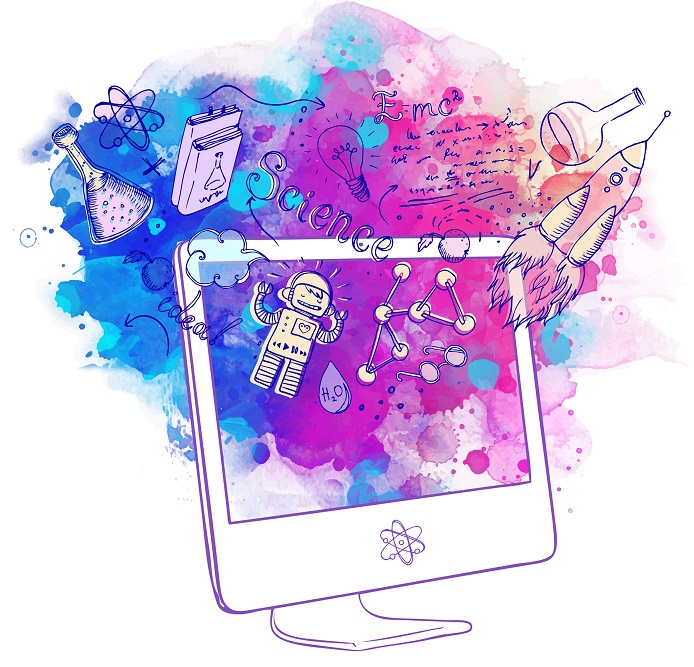 It is fair to say that we are finally in the post-pandemic era. 

The last two years have been tough on everyone and the effects of the global pandemic will stay with us for decades to come.

Thousands of lives were lost and millions of families were affected. 

While COVID-19 was a nightmare for everyone, some outcomes have helped improve our lives in the post-pandemic world. One of such things is online learning.

With social distances, educational institutes in the UAE and across the globe closed down. When the world realized that COVID-19 was not going away anytime soon, solutions were needed to keep things going. That's when online learning became a thing.

Let's talk about the impact of COVID-19 on online education and how it will evolve with time.
The Impact of COVID-19 on Students, Teachers, & Parents
During the first few weeks, everyone was hopeful that the situation would settle and after some time, social distancing would come to an end. But that didn't happen, and as a result, online learning became popular in the UAE. 

To enable online learning for everyone, households that did not have internet connection were provided free internet connection via Du and Etisalat. Educational institutes started conducting classes on Zoom. 
It was a new set up and most teachers were not accustomed to distance learning. 
Most senior professors were not familiar with the technologies related to online learning and faced tremendous challenges in executing online teaching. And had this global pandemic not occurred, distant learning would not be so popular and common for many years to come. 
Learners faced challenges too. 
One of the biggest impacts of COVID-19 on education in the UAE was that students had to take responsibility for their learning.  Unlike classroom settings where teachers ensure discipline and learning, distance learning demands students to ensure their learning by attending and participating in the sessions. 

This enabled a massive change in the learning approach and mechanism of consuming knowledge for students in the UAE. The students and parents had to ensure attendance of sessions. Even though no teacher was physically present to scold, students had to prioritize their well-being by making efforts.
It also enabled the role of parents in the educational setting. 
Parents had to ensure that their children were attending classes and not sleeping or playing games during the lectures. This fiasco made students self-aware and responsible for their education, paving the way for online learning in the UAE and making it a norm for the future. 
 
Changes in the Education System after COVID-19
Distance learning in times of pandemic led to various changes that have now become a permanent part of learning in the UAE. 
Let's talk about some of these changes:
The Rise in the Popularity of Online Learning 
When online learning started during the pandemic, parents and students weren't sure if it was any good. Having spent more than a year in online learning during COVID-19, everyone saw the potential, efficiency, and comfort that comes with distant learning.

This has definitely given rise to online learning. We have various online universities in the UAE that offer a range of programs.
 
Combat COVID-19: Keep learning.
UNESCO IITE and its global partners from all over the world developed and made available for educators, learners, and their parents multiple resources for distance education to ensure continuity of learning, engagement, and communication at the time of massive school closure.

HBMSU launched a special program to train its teachers for online teaching and working from home. These programs helped teachers and other staff get a better understanding of online learning programs and provide value to students with online learning. 

The instructors at HBMSU were able to make the most of distance learning during the outbreak of COVID-19.
 
The Popularity of Digital Technology in Educational Institutes
EdTech market took a bow during the global pandemic. Institutes, students, and teachers became more receptive to digital technology, thanks to the dependency created during the global pandemic.

Although adopting online learning was challenging for most stakeholders during COVID-19, it pushed them to get a taste of the convenience, comfort, and affordability that comes with online learning and technology.

Even where educational institutes are now fully operational and in-class learning has begun again, technology will remain the core of learning.
Increasing Use of LMS
Learning Management Systems empower administrative activities and online learning with unmatched efficiency and ease.  And LMS became popular during the global pandemic when educational institutes started offering online classes and a digital platform was needed to provide the ecosystem. 

LMS helped educational institutes offer opportunities for online learning through portals for students and teachers. It single-handedly enabled ensured that the education process did not stop. Students and teachers can easily log in to their profiles, download and access study material anywhere in the world, upload assignments, and benefit from online learning. 
 
Get Your Online Education from HMBSU
If you are considering pursuing a bachelor's or master's degree in the UAE, Hamdan Bin Mohammed Smart University should definitely be in your list. The university is offering a range of bachelor's and master's degree programs that you can explore and find one that best fit your career goals. 

The university is accredited by the UAE Ministry of Education's Commission for Academic Accreditation. Its degrees are highly valued in the job market in the United Arab Emirates.