Image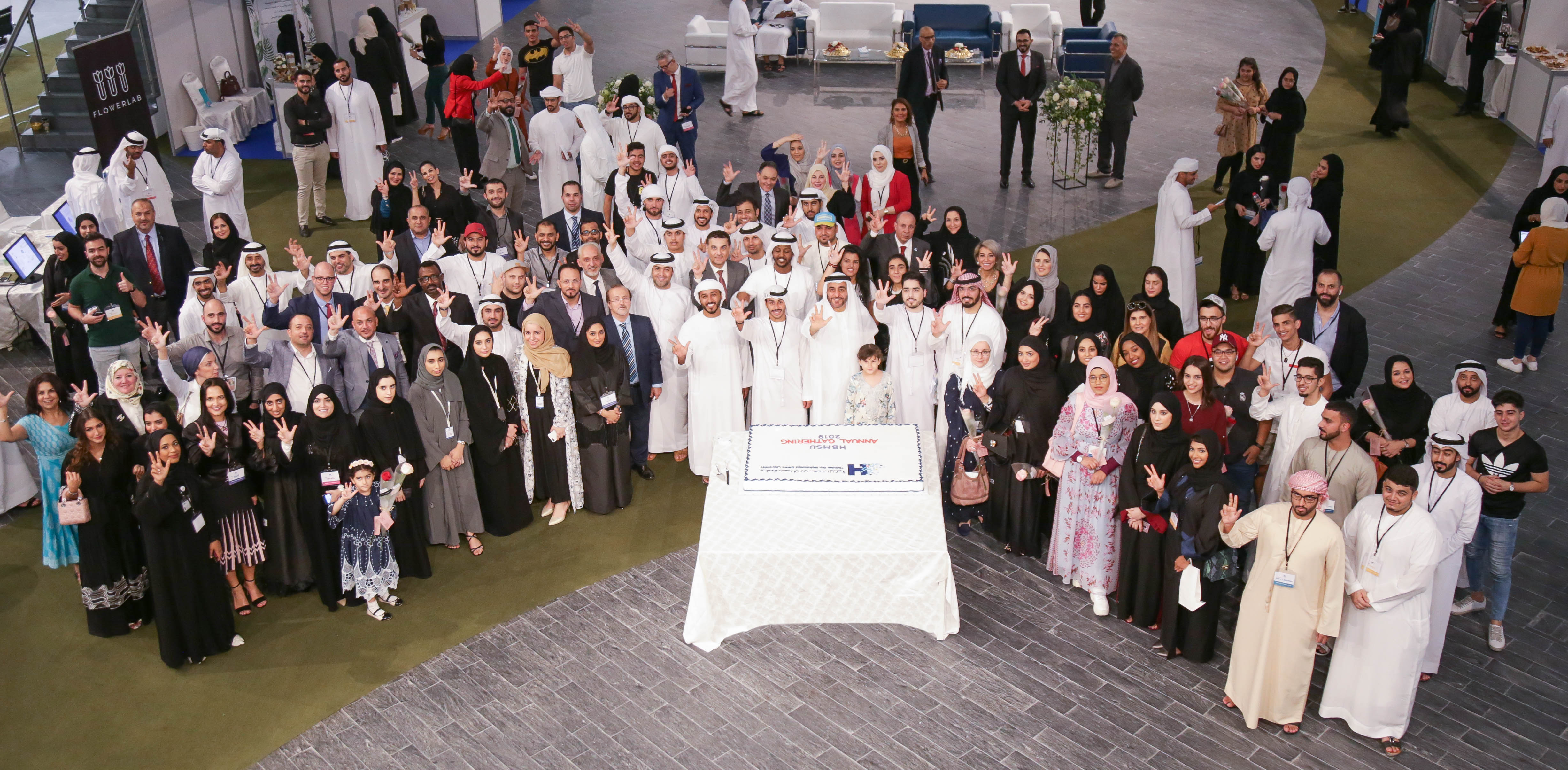 HBMSU celebrates its learners and alumni at
Annual Gathering 2019
Hamdan Bin Mohammed Smart University (HBMSU) successfully hosted and organized its 'Annual Gathering Meeting,' which was attended by the university's academic members and administrative officials, learner's parents, graduates, and learners of its 3 schools. During the event, Dr. Mansoor Al Awar, Chancellor, HBMSU, expressed his pride and pleasure over the university's achievements in the last academic year. In his speech, Dr. Al Awar called on learners to continue providing a model in scientific excellence and knowledge, to continue to meet the high trust and confidence placed by the country's wise leadership, being the UAE's true wealth and its hope for the future.
Dr. Al Awar said, "The HBMSU continues to move forward in our commitment to provide a strategic environment for the youth through the development of innovative methods aimed at reshaping the future of higher education and learning through smart technology, innovation, and quality. Our aim is to provide world-class education and training for qualified entrepreneurs, ambassadors, and future leaders to continue to elevate the UAE position on the global map, in line with the directives and guidance of His Highness Sheikh Hamdan bin Mohammed bin Rashid Al Maktoum, Dubai Crown Prince and President of the University."
"We look forward to continuing in strengthening the effective communication between the community of learners, graduates, and academics in a conducive atmosphere of positivity and happiness, which is the way of thinking and way of life in the UAE. Rest assured that we will remain steadfast in our commitment to focus on enriching knowledge and enhancing the quality of scientific research, entrepreneurship, and innovation as the pillars of advancing smart learning, in line with the UAE Vision 2021 in building a competitive economy led by knowledgeable and innovative Emiratis," he added.
The Annual Gathering 2019 was highlighted by entertaining interactive and high-quality activities, including the Entrepreneurs' Booth, the Alumni Hub and a series of key talks from invited speakers. The event ended with a special honoring ceremony for its sponsors, volunteers and members of the Council of Learners 2018.