Image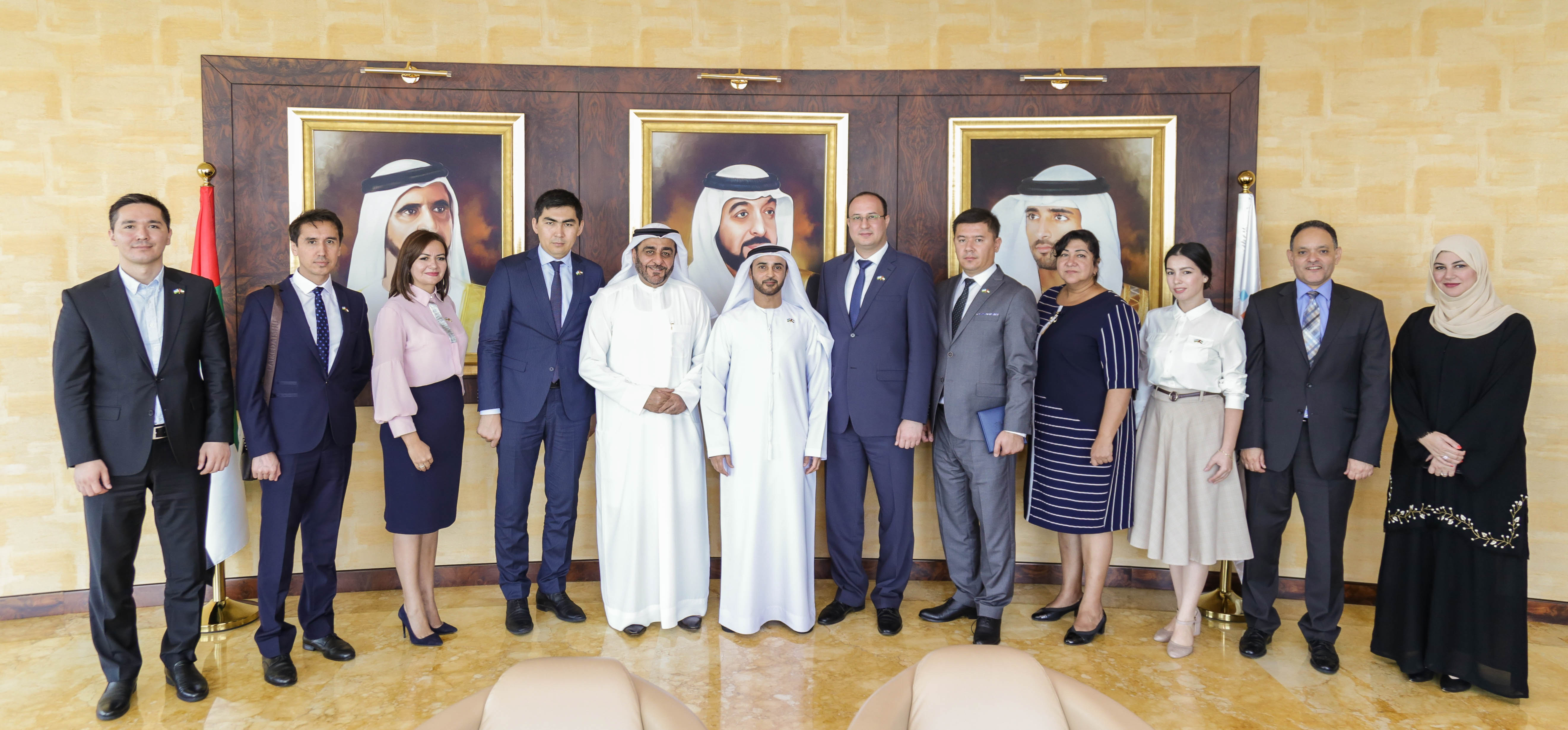 Visiting delegations discuss joint cooperation with HBMSU to promote exchange of experiences & best practices in higher education
Dr. Mansoor Al Awar, Chancellor of Hamdan Bin Mohammed Smart University, recently received two international delegations from the Hashemite Kingdom of Jordan and the Republic of Uzbekistan as part of the efforts to explore joint cooperation in the exchange of experiences and best practices in higher education. The visiting delegations hailed HBMSU's pioneering experience as the first accredited university to raise the standards of smart education in the region.
Al Awar underlined HBMSU's commitment to sharing its pioneering experience in smart education, emphasizing the importance of building strong relationships with the international academic community in line with the university's principle 'Together We Grow.' He added: "We continue to extend our technological capabilities; in-depth knowledge; accumulated expertise and technology-based learning; and innovation and scientific research in the service of our strategic partners' aspirations to further advance the educational system. Such endeavors will support the efforts to build an even brighter future, as we continue to follow the vision of His Highness Sheikh Hamdan bin Mohammed bin Rashid Al Maktoum, Crown Prince of Dubai President of the University, by optimally investing in our youth, as they are at the helm of the knowledge era."
During his meeting with the delegation from Jordan, Al Awar explained the University's success in redefining learning and leading the transformation of future universities into knowledge hubs. He further elaborated on the University's most prominent achievements, including the adoption of the gaming concept to the learning process., which positioned HBMSU at the forefront of the global higher education sector. 
Meanwhile, the delegation from the Republic of Uzbekistan included academics, researchers and heads of colleges who came to learn more about HBMSU's achievements in harnessing and adopting advanced technologies such as the Internet of Things (IoT) and Artificial Intelligence (AI). Such efforts radically transform the educational system, thereby providing better education for future innovators and creators, while also developing sustainable and innovative research and knowledge capabilities that enable comprehensive development.
The members of the delegation discussed joint cooperation in the exchange, dissemination, enrichment and localization of knowledge to establish effective academic partnerships. Such partnerships will further enhance higher education and will enable it to positively impact lives of people around the world.