Image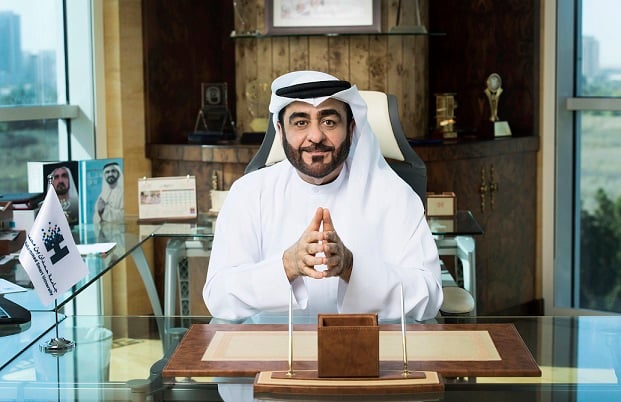 Hamdan Bin Mohammed Smart University (HBMSU) opened registrations for H-preneurs, a platform dedicated to support aspiring entrepreneurs to transform their creative ideas into innovative startups. The announcement comes in line with the steadfast commitment of HBMSU to encourage learners to enter the realm of entrepreneurship and empower them to adopt a culture of innovation. The registrations for the new batch will be open till September 30, 2023. 
The primary goal of H-preneurs platform is to empower learners and foster their entrepreneurial ambitions by ensuring comprehensive guidance throughout their professional journey. The platform equips learners with necessary tools and methods to transform their concepts into real-world projects. The platform's objectives are backed by its innovative academic content and broad network of experienced mentors, professionals and experts. It also actively supports participants in developing a resilient relationship with potential investors.  
Dr Mansoor Al Awar, Chancellor of HBMSU, said: "We, at HBMSU, are dedicated to empowering Learner and equipping them with necessary tools for excellence in alignment with our unwavering commitment to realise the UAE 2031 vision. Additionally, we aim to foster innovation and technology-driven education by providing a holistic educational experience that caters to the diverse needs of learners, nurtures their academic and professional development, hones their skills and directs them towards innovation and creativity, all in line with the goals set by our wise leadership to attain sustainable development. We assure to offer complete support for the youth to succeed in their goals and curate projects that bring sustainable development in the UAE and beyond." 
After the success of the first cohort of learners enrolled in the H-preneurs platform, HBMSU is preparing to welcome a new group of learners and equip them with the skills required to thrive as entrepreneurs in various industries. The previous batch of the platform witnessed the successful graduation of entrepreneurs and launch of a series of innovative commercial projects. 
Yasser Charaf, XX of Rationality, said: "I'm grateful for the experience I gained from my participation in the H-preneurs platform. It has been an exceptional journey for me, during which I acquired various novel insights on entrepreneurship and several challenges it puts forth. Most importantly, the platform empowered me to think creatively and explore new horizons of possibilities which I might have never thought alone." 
Tareq Khaled, XX of Weqaya, said: "Through my participation in the H-preneurs platform, I was empowered to explore real-world experiences of entrepreneurship. The platform played a significant role in transforming my ideas into a registered company in Dubai and it also helped me elevate my professional networks, sharpen my skills and administer my knowledge in market management to gain better results. It is really hard for me to put into words how fulfilling it is to contribute towards promoting community health through my startup." 
Hadeel Al-Muraqab, XX of HYM, said: "The growth of my business is attributed to the immense support provided by HBMSU and the H-preneurs platform. The platform helped me upskill myself with the necessary knowledge to create holistic plans and pave way for attaining my personal and professional objectives. This highlights the significance of having a clear direction and well-defined goals as the fundamental key for achieving success in any endeavour."  
HBMSU has set its key objective in empowering and guiding young people towards attaining their personal and professional goals. The H-preneurs platform contributes significantly towards this objective by encouraging a culture of innovation and entrepreneurship among youth across the UAE.