Image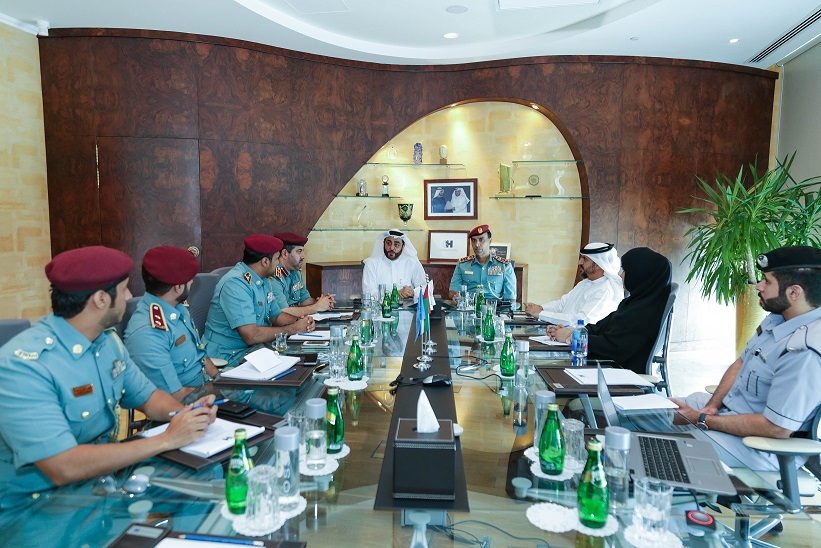 Dr. Mansoor Al Awar, Chancellor of Hamdan Bin Mohammed Smart (HBMSU) met with a top-level delegation from Ajman Police, led by Brigadier Abdullah Ahmed Al Hamrani, Deputy Commander-in-Chief, to discuss joint efforts in the area of knowledge transfer and localization. The discussions reviewed the latest milestones achieved by the University in driving the smart learning approach, which integrates state-of-the-art technologies and innovative educational methods in education.
The Ajman Police delegation reviewed the academic, research and professional programs designed by HBMSU with an aim to prepare younger generations to be innovators of the future; and lauded the University's role in redefining the future of education in the UAE and the Arab world by harnessing the potential of advanced technologies such as Internet of Things (IoT) and Artificial Intelligence (AI).
Al Awar commended Ajman Police delegation's visit to the University to discuss the best utilization of advanced educational tools, in order to meet the requirements of the 21st century. He further underlined the University's commitment to sharing its expertise and applying its potential to support the UAE's efforts to equip younger generations with the knowledge and scientific skills needed to contribute to the nation's progress. In addition, he highlighted HBMSU's efforts to ensure optimal investment of resources in youth and to instill leadership qualities in them, in line with the directives of H.H. Sheikh Hamdan Bin Mohammed bin Rashid Al Maktoum, Crown Prince of Dubai and the Supreme President of the University. The University remains steadfast in its commitment to build strong and fruitful relations with various national and international entities to unify and facilitate joint efforts for the creation of a better future, he added.