Image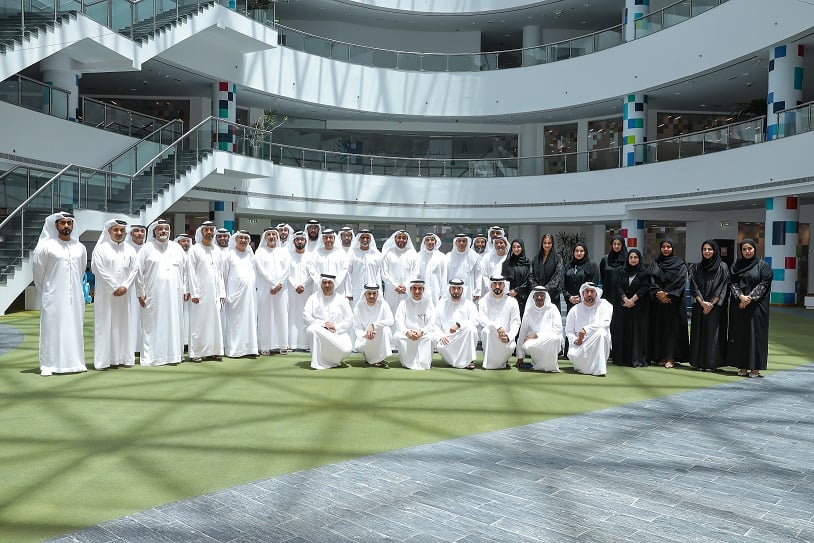 His Excellency Dr. Mansoor Al Awar, Chancellor of Hamdan Bin Mohammed Smart University (HBMSU), welcomed a delegation from the General Civil Aviation Authority (GCAA) led by His Excellency Saif Mohammed Al Suwaidi, Director General of the GCAA, during a visit to the HBMSU's headquarters. Both parties explored avenues for the development and expansion of partnerships that pave the way to innovation and excellence, further enhancing productivity.
His Excellency Dr. Mansoor Al Awar, said: "We at HBMSU, are delighted to expand our collaboration with the General Authority of Civil Aviation (GCAA) in accordance with our common vision of enhancing national capabilities academically and professionally, as we believe in the significant role of Emiratis as future innovators and as the foundation of initiatives aimed at strengthening the UAE's leadership in numerous industries. We are seeking to further our bilateral partnership in order to expand the potential for academic, scientific, and research collaboration, and to promote wider exchanges of ideas and practices."
In this context, His Excellency Saif Mohammed Al-Suwaidi - Director General of the General Civil Aviation Authority said "We are proud to partner with HBMSU to launch this Professional Diploma program. As a leading government institution, we recognize the importance of promoting a culture of innovation and excellence among government employees in the UAE, I'm sure that this program will play a vital role in developing the knowledge and skills of national capabilities, enabling them to effectively lead work teams and achieve organizational objectives in line with the national agenda."
Also noteworthy is that the bilateral cooperation between HBMSU and GCAA was recently concluded with the launch of the professional diploma, "Preparing Leaders of Excellence and Strategic Thinking.", by the university to promote a culture of innovation, and further develop GCAA's leadership skills by providing them with solutions for proactive planning, devising policies and determining strengths and areas for improvement.