Image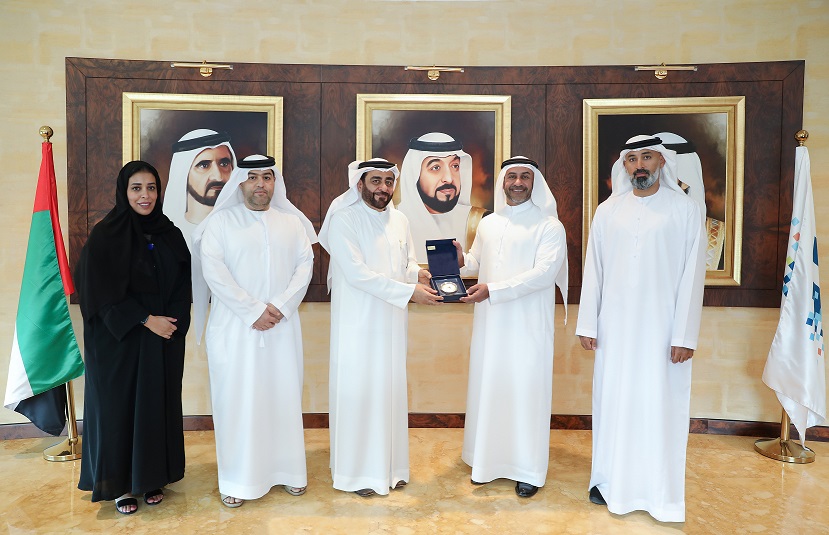 H.E. Dr. Mansoor Al Awar, Chancellor of Hamdan Bin Mohammed Smart University (HBMSU), recently welcomed a high-level delegation from the UAE Ministry of Cabinet Affairs led by H.E. Abdulla Nasser Lootah, Director-General of the Prime Minister's Office, and Dr. Yasir Al Naqbi, Assistant Director-General of Government Leadership and Capacity. The visit was aimed at exploring cooperation and collaboration opportunities in various fields. 
Al Awar commended the visit, highlighting the meeting's importance in providing an interactive platform to discuss innovative ways to promote knowledge tools that meet the requirements of the 21st century. Al Awar added: "As a pioneering hub in advancing smart learning, we, at HBMSU, are fully committed to sharing our expertise and employing our capabilities to serve our country, equip the current and future generations with modern knowledge and skills, and empower them to contribute to the UAE's progress and development." 
During the meeting, HBMSU discussed its ongoing efforts to advance smart learning in the country, foster a culture of innovation, excellence, and quality of learning academic research in the UAE.  It also provided a detailed explanation about the role of advanced technological infrastructure and smart quality initiatives.