Image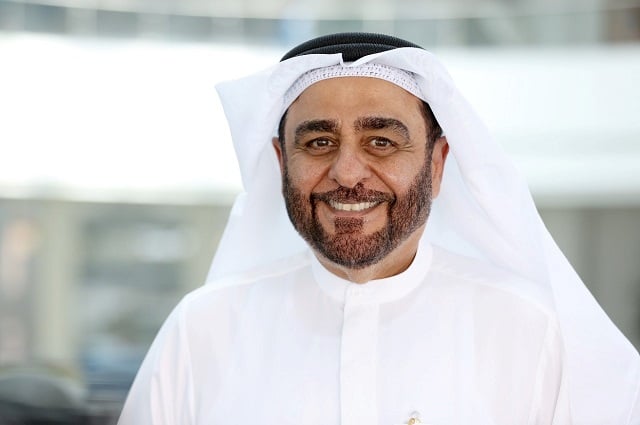 In a strategic move that embodies its pioneering role in promoting organizational sustainability and encouraging innovation, Hamdan bin Mohammed Smart University (HBMSU) has officially commenced the nomination process for the highly anticipated 7th 'El Baz Award for Excellence in Organizational Sustainability.' This accolade serves as a cornerstone for promoting sustainable practices, supporting national strategies and encouraging organizational involvement in achieving sustainable development, in alignment with the spirit of 2023, named as the 'Year of Sustainability.'
Since its inception in 2012, this prestigious award has been instrumental in elevating sustainability as a key topic in discussions for both public and private sectors. The award recognises and honours extraordinary initiatives that contribute to organizational excellence and sustainability.
H.E. Dr. Mansoor Alawar, HBMSU Chancellor, said: "Organizational sustainability is not a mere goal but a continuous commitment for instilling such concept in both public and private sectors. El Baz Award represents the dedication we uphold at HBAMSU, fostering sustainability and achieving excellence. We align our efforts with national initiatives like the UAE Energy Strategy 2050, Dubai Integrated Energy Strategy 2030, and the UN Sustainable Development Goals for 2030 (SDGs)".
H.E. further added, "The award reflects our vision in advancing excellence and sustainability, intrinsic to our university's strategy. We are dedicated to fostering a future marked by thriving organizational sustainability, recognizing outstanding endeavours that contribute to this vision. We firmly believe that our future lies in sustainability, and we invite innovative organizations to join us on this journey towards a more sustainable and prosperous future."
The award, named after Professor Farouk El-Baz, is a tribute to his exceptional career and contributions in the field of renewable energy. He played a key role in the 'Apollo' program, in which he supervised the planning of exploration of space, where he supervised the missions to moon at the National Aeronautics and Space Administration (NASA). This award is named after him in recognition of his legacy and valuable contributions in research and innovation.
The award assessed by international jury members, aims to review the organisation's two most vital aspects. The first aspect covers the components of institutional empowerment, such as an enabling and ecosystem that fosters sustained institutional excellence by offering a supportive and well-balanced setting. The other is focused on performance, considering five characteristics examined through economic metrics, internal capacity measures, external stakeholder measures, competitiveness measures, and corporate social responsibility. A complete picture of the enterprise's performance and contribution to organizational sustainability is provided by this component.
The winning organization of 2022 El Baz Award will be announced in November. Government and private sector organizations interested to apply can do so till December 30, 2023.