Image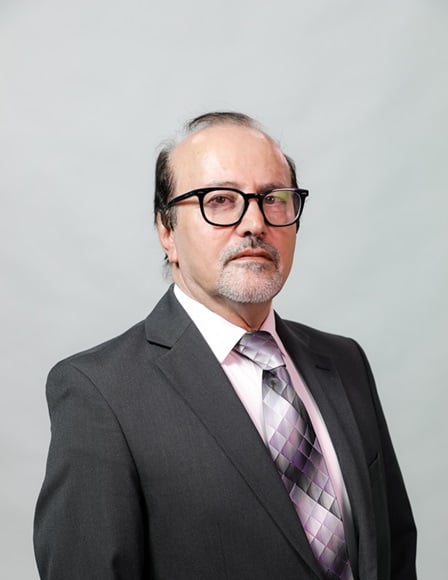 HBMSU launches the Master of Education in Learning Design and Technology
Hamdan Bin Mohammed Smart University (HBMSU) announced its participation in the Najah Education and Training Exhibition in Abu Dhabi 2023. HBMSU will launch its new program "Master of Education in Learning Design and Technology", scheduled to be offered in the spring of 2024. This program comes as an intrinsic addition to a broad range of academic programs that are based on the HBMSU's vision aimed at bringing about a comprehensive transformation in learning and teaching methods. The purpose is achieved by keeping pace with the latest educational technologies, out of HBMSU's primary goal of promoting innovation in education and enabling learners to achieve the highest levels of excellence in the era of digital learning.
With this step, HBMSU confirms its continued commitment to supporting and empowering the youth, creating exceptional opportunities for them to build a prosperous future, by contributing to achieving their professional goals, benefiting from the latest technologies in the field of education. During its participation in the exhibition, HBMSU will showcase its expertise in leading innovation in smart education, promoting sustainable smart learning, and providing unique opportunities for lifelong learning.
Professor Nabil Baydoun, HBMSU Vice Chancellor for Academic Affairs, said that HBMSU's participation in Najah Education and Training Exhibition in Abu Dhabi 2023 embodies HBMSU's efforts to attract learners and inform the public of the latest learning technologies, in addition to other goals that are no less important. He also pointed out that the expected offering of the new program "Master of Education in Learning Design and Technology" in the year 2024 reflects HBMSU's commitment to adding new programs and continuing to lead the process of modernizing learning and teaching methods.
HBMSU's participation in Najah Education and Training Exhibition 2023 aims primarily to communicate closely with future learners, and to attract them to the undergraduate and postgraduate levels (master's and doctoral programs) at HBMSU, which provides a distinguished educational environment thanks to the highly-developed technical infrastructure that supports smart learning. The exhibition provides a unique opportunity for learners to participate in educational seminars and a variety of guidance and academic counselling sessions that will help them above all in choosing the educational path that suits their skills and interests.
By taking part in Najah Education and Training 2023, HBMSU also provides the ideal opportunity for future learners to meet HBMSU's admission and registration officials. This will provide future learners with information about admission requirements and procedures, educational opportunities, and available professional development programs. HBMSU offers a wide range of specialized academic programs accredited in the UAE and professional courses, based on international partnerships and accreditations that meet the needs of the job market. both academically and in terms of training, professional development, as well as in the field of consultancy.