Image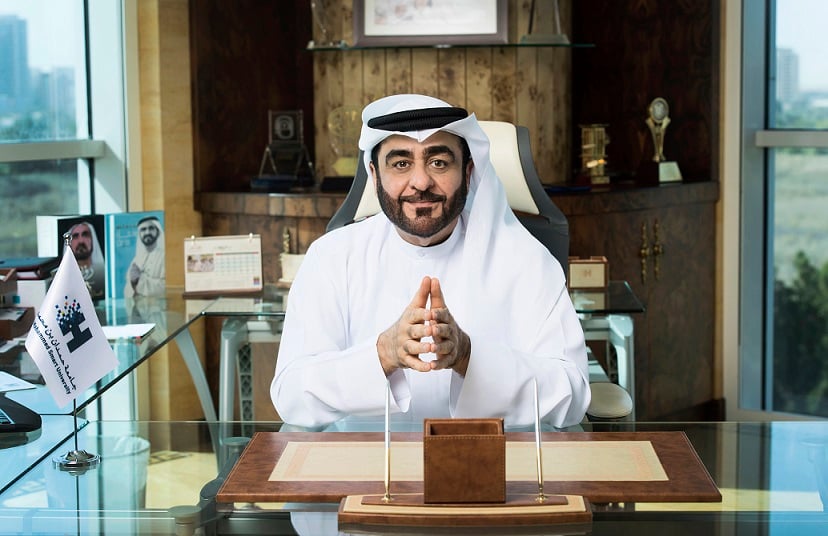 Hamdan bin Mohammed Smart University (HBMSU) will showcase its latest technological innovations and educational platforms that harness the power of smart learning and artificial intelligence (AI) during its participation at 43rd edition of GITEX Global, which is scheduled to be held at Dubai World Trade Centre between 16 to 20 October 2023.
On the significance of HBMSU's participation at GITEX, H.E. Dr. Mansoor Alawar, HBMSU Chancellor, said that this participation will provide HBMSU with a unique platform to showcase its comprehensive digital learning eco-system, along with its innovative and sustainable education services. He added "We aim to highlight our pioneering innovations and advanced technologies at the event, ensuring that they are accessible to our audience and the broader educational community. This endeavor reflects our commitment to leveraging technology to foster a smarter learning environment, enabling lifelong learning, and facilitating access to academic knowledge. We are keen to provide comprehensive and flexible learning experience to our learners."
His Excellency added, "The integration of digital services in education and the incorporation of latest hi-tech within educational institutions are necessary for accelerating the transition towards a smart learning eco-system. This eco-system stands as the most adaptable, inclusive, and future-ready model. HBMSU is dedicated to harnessing the latest technologies with the implementation of high-quality standards in smart education. We align our academic framework with the objectives of UAE national education visions and strategies, firmly supporting the development of the education sector and contributing significantly to the sustainable advancement of the UAE."
During the event, HBMSU will present several groundbreaking digital initiatives and systems, including the 'Smart Building', an innovative initiative designed to drive positive educational, social, economic, and environmental transformation at local and international levels. HBMSU will showcase 'H-preneurs', an integrated platform aimed at empowering and supporting learners in their entrepreneurial endeavors, offering guidance and resources to materialize their business ideas into startups and projects.
HBMSU has a strong emphasis on leveraging cloud computing technologies to enhance the quality of its educational services. Notably, it collaborates with Amazon Web Services to pioneer a transformative cloud computing initiative aimed at developing the educational system. This initiative provides the best education for future innovators by embracing cutting-edge technology. HBMSU offers Smart Campus services, equipped with the latest artificial intelligence and data analysis technologies, to meet diverse educational needs, ensuring a modern and comprehensive learning experience.
HBMSU's qualitative initiatives include Cloud Campus, a bilingual (Arabic and English) smart educational platform that provides educational and training content with a flexible and interactive methodology. HBMSU will also showcase the Benchmarking Framework for Online, Open, Smart and Technology-enhanced Higher Education, which represents a qualitative shift in strengthening the cooperation among smart learning institutions to share best quality assurance methods and provide adequate information on best practices in this field.
Since its inception four decades ago, GITEX has remained the world's most influential technology event and the largest exhibition in the technical field within the region. It brings together leading technology pioneers from around the world, fostering an environment that facilitates adapting the latest technological advancements and trends. Emphasizing the pivotal role of technology in propelling diverse sectors forward and shaping the future, GITEX also provides avenues for the exchange of knowledge and exploration of opportunities for fostering technological collaborations and partnerships across enterprises and companies in all sectors.